NICE recommends edoxaban for deep vein thrombosis
NICE has recommended once-daily edoxaban for the treatment and prevention of recurrent DVT and pulmonary embolism, saying the drug is cost-effective for the NHS…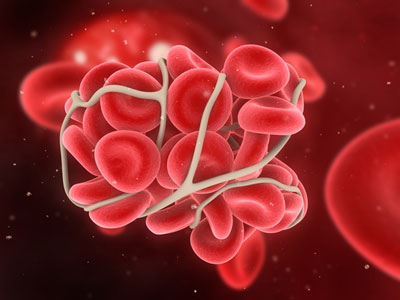 UK's National Institute for Health and Care Excellence (NICE) has recommended Daiichi Sankyo's once-daily Lixiana® (edoxaban) for the treatment and prevention of recurrent deep vein thrombosis (DVT) and pulmonary embolism (PE) in adults.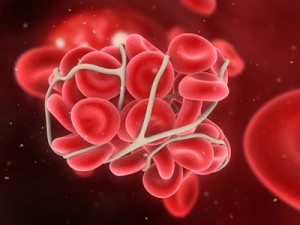 The final NICE recommendation states, "Edoxaban is recommended, within its marketing authorisation, as an option for treating and for preventing recurrent deep vein thrombosis and pulmonary embolism in adults." It adds, "The Committee concluded that edoxaban could be recommended as a cost-effective use of National Health Service (NHS) resources."
Earlier this month, NICE also published a Final Appraisal Determination (FAD) for its Single Technology Appraisal (STA) of edoxaban for the prevention of stroke and systemic embolism (SE) in people with nonvalvular atrial fibrillation (NVAF).
Edoxaban is a member of the class of blood-thinning drugs known as novel oral anticoagulants (NOACs). The drugs are used as an alternative to warfarin, which has been widely used for over 50 years but requires frequent monitoring to ensure the drug is working properly and is also associated with many food or drug interactions.
Edoxaban shown to have significantly better bleeding profile than well-managed warfarin
Once daily edoxaban is initiated after a five day lead in with heparin treatment. In the pivotal Hokusai-VTE study, edoxaban was shown to have proven efficacy and a significantly better bleeding profile than well-managed warfarin.
The term venous thromboembolism (VTE) is used to cover both DVT and PE. VTE is associated with considerable clinical burden related to recurrence and complications including post-thrombotic syndrome and pulmonary hypertension, and is often fatal. The number of casualties in Europe annually due to VTE is double that of people who die of breast cancer, prostate cancer, AIDS and traffic accidents combined. According to NICE, there are approximately 83,500 new cases of VTE each year in England. This equates to approximately one case per 500 people.
There is a high rate of recurrence after a first VTE event, which is reduced with anticoagulant treatment. Without anticoagulant treatment, approximately half of patients who experience an initial VTE event have recurrent VTE within three months. In England, in addition to new annual cases, there is another group of approximately 42,000 patients needing long-term anticoagulation treatment.
Dr Alexander Cohen, Consultant Vascular Physician from Guy's and St Thomas' Hospitals, Kings College London, who has researched edoxaban for VTE, welcomed an additional resource to tackle the condition. "No two patients are identical and what suits one may not suit another. Venous thromboembolism has a high rate of recurrence, which can be fatal. We need more tools to protect patients from a second incident and edoxaban will be of great use to doctors to help tailor treatments to specific patients."
Related drugs
Related diseases & conditions