Largest Phase 3 trial of Ibrance in early breast cancer opens
Alliance Foundation Trials, the Austrian Breast & Colorectal Cancer Study Group and Pfizer have launched the Palbociclib Collaborative Adjuvant Study…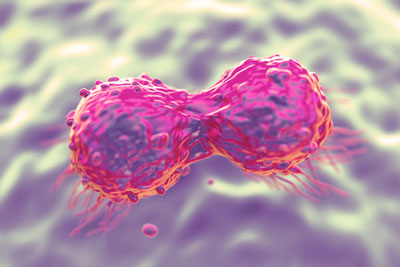 The Alliance Foundation Trials (AFT), the Austrian Breast & Colorectal Cancer Study Group (ABCSG) and Pfizer have launched the Palbociclib Collaborative Adjuvant Study (Pallas).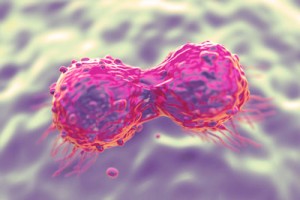 This global Phase 3 clinical trial for patients with early-stage breast cancer will evaluate whether the addition of Pfizer's Ibrance (palbociclib) to standard therapy will improve disease-free survival and prevent the disease from recurring. Patients treated in this study will have cancers that are hormone receptor-positive (HR+), meaning their growth is fuelled by the hormone oestrogen, but are negative for human epidermal growth factor receptor 2 (HER2-), a different tumour-associated protein.
Monica M. Bertagnolli, MD, president and chief executive officer of AFT, and group chair and principal investigator of the Alliance for Clinical Trials in Oncology, said, "This exciting study examines a new CDK 4/6 inhibitor that has already demonstrated an impact for breast cancer patients with metastatic disease. The goal is to determine whether IBRANCE can also improve the disease-free survival rate in patients with surgically resectable disease."
The study could revolutionise adjuvant therapy
"After intensively working together among trial leadership on the scientific conception, operational preparation and seamless transatlantic cooperation for this clinical trial, we are excited that this study, with the potential to revolutionise adjuvant therapy for the most common type of breast cancer, is now ready to start," said Professor Michael Gnant, MD, FACS, president of the ABCSG, and head of the Breast Health Centre Vienna. "We are convinced that this global venture has potential to bring great benefit to our breast cancer patients."
The PALLAS trial is a prospective, two-arm, international, multicentre, randomised, open-label Phase 3 study. The trial is open to premenopausal and postmenopausal women or men with stage 2 or stage 3 HR+/HER2- early breast cancer. Participants will be randomised to one of two treatment arms. One study arm will treat patients with Ibrance for two years and standard endocrine adjuvant therapy for at least five years. The other study arm will treat patients with standard endocrine adjuvant therapy alone for at least five years. Participants will be recruited worldwide. Approximately 4,600 people are expected to enrol in the trial.
PALLAS Ibrance trial will look at the time to disease recurrence
"The primary endpoint of the PALLAS trial is to look at the time to disease recurrence in patients who have stage 2 or stage 3 breast cancer," said Erica L. Mayer, MD, MPH, co-principal investigator of the trial for AFT. "The study is also enriched with an expansive correlative science programme that includes analyses of patient tissue and blood samples, as well as an in depth analysis of patient adherence to oral medication and patients' quality of life while on study."
"We're looking for ways that we can prevent recurrence of breast cancer in every patient. Ibrance appears to be very promising in that regard because it boosted the effect of anti-oestrogen treatments in women who already have recurrent, metastatic breast cancer," said Angela DeMichele, MD, MSCE, co-principal investigator for PrECOG.
Related topics
Related organisations
Related diseases & conditions