NICE says 'no' to apremilast for psoriatic arthritis
Posted: 3 September 2015 |
NICE has published final draft guidance which does not recommend apremilast, saying that there is not enough evidence to demonstrate apremilast slows progression of psoriatic arthritis…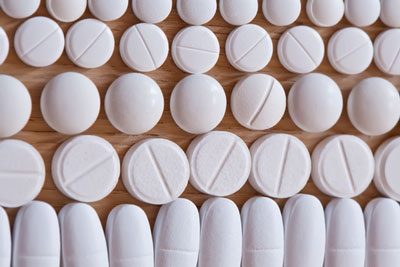 The UK's National Institute for Health and Care Excellence (NICE) has published final draft guidance which does not recommend Celgene's apremilast (Otezla) for adults with active psoriatic arthritis that has either not responded to disease-modifying antirheumatic drug (DMARD) therapy, or where such therapy is not tolerated.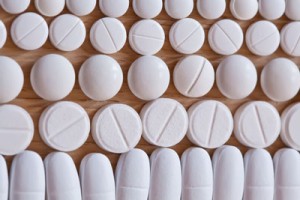 Psoriatic arthritis is an inflammatory disease affecting the joints and connective tissue, and is associated with psoriasis of the skin or nails. It is a lifelong, progressive disorder, ranging from mild synovitis (inflammation of the tissue lining joints such as the hip or shoulder) to severe progressive erosion of the joints.
People with psoriatic arthritis are usually treated initially with non-steroidal anti-inflammatory drugs (NSAIDs) and disease-modifying antirheumatic drugs (DMARDs) such as methotrexate. Most people whose disease doesn't respond to these drugs will be treated with a tumour necrosis factor alpha inhibitor (TNF-alpha inhibitor) starting with the lowest-cost drug as recommended in NICE technology appraisal guidance on etanercept, infliximab and adalimumab for the treatment of psoriatic arthritis and golimumab for the treatment of psoriatic arthritis.
"Not enough evidence" showing apremilast slows progression of psoriatic arthritis
Professor Carole Longson, Director of the Health Technology Evaluation Centre at NICE, said, "Psoriatic arthritis is a chronic condition that can have a significant physical and psychological impact on an individual's life, employment and social activities. Around 10% of patients stop TNF-alpha inhibitor treatment each year, either because it is contraindicated, or because of loss of effectiveness or adverse effects. There is, therefore, a clear clinical need for a range of treatment options.
"The Committee considered the evidence on the use of apremilast both before and after TNF-alpha inhibitors and for people who aren't able to take TNF-alpha inhibitors. The Committee concluded that apremilast is clinically effective compared with no other treatment. However, compared with TNF-alpha inhibitors, apremilast was the least clinically effective for treating psoriatic arthritis although some costs were saved by its use. Importantly, there was not enough robust evidence demonstrating that apremilast slows progression of the disease compared to TNF-alpha inhibitors. The Committee concluded that they were unable to recommend apremilast for treating active psoriatic arthritis because the costs saved were not sufficient to justify the health losses."
This draft guidance does not mean that people currently taking apremilast will stop receiving it. They have the option to continue treatment until they and their clinicians consider it appropriate to stop.
The draft guidance is now with consultees, who have the opportunity to appeal against it.
Related diseases & conditions