BARDA funding awarded to accelerate Ebola vaccine programme
Posted: 15 September 2015 |
Crucell Holland has been awarded $28.5 million from BARDA to help accelerate the development of its investigational Ebola prime-boost vaccine regimen…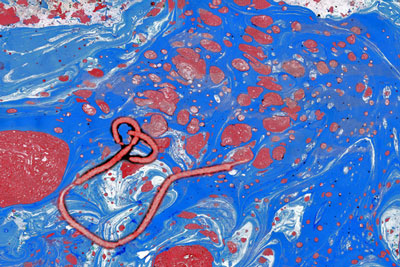 Crucell Holland, one the Janssen Pharmaceutical Companies of Johnson & Johnson, has been awarded $28.5 million from The Biomedical Advanced Research and Development Authority (BARDA) to help accelerate the development of its investigational Ebola prime-boost vaccine regimen.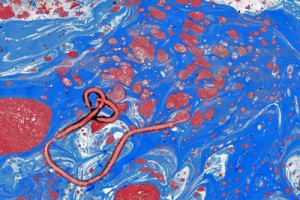 The regimen, which is currently being tested in clinical studies, uses a combination of two components based on AdVac technology from Crucell Holland and MVA-BN technology from Bavarian Nordic. 
The agreement involves a 5-year commitment, with options for an additional $40.5 million funding, to optimise manufacturing systems and capacity for the vaccine regimen, including technology transfers to large-scale production facilities, heat-stability studies to verify that the regimen is optimised for use in African countries, and final product manufacturing and quality control activities.
"We are committed to finding a way to support the fight to get to and stay at zero Ebola cases worldwide," said Paul Stoffels, M.D., Chief Scientific Officer and Worldwide Chairman, Pharmaceuticals, Johnson & Johnson. "Future outbreaks are a real danger, and we need to be prepared for them. This BARDA investment in our prime-boost vaccine approach will help us to further develop and potentially deliver a vaccine with both short and long-term protection."
Additional Phase II studies are planned outside the Ebola outbreak area in Africa
Phase I clinical studies of the prime-boost vaccine regimen began in the UK and US in December 2014, followed by several sites in Africa. A Phase II study, to be carried out in the UK and France, started in July 2015, and plans are well advanced for the commencement of a safety and immunogenicity study in Sierra Leone and additional Phase II studies outside the outbreak area in Africa.  While clinical studies continue, BARDA will focus on supporting manufacturing development of the regimen's prime and boost components. 
Prime-boost vaccine regimens involve an initial dose that primes the immune system to develop disease-specific antibodies, followed by a booster dose at a later date that can strengthen and optimise the duration of the immune response.
Janssen, in partnership with Bavarian Nordic, has produced drug supply for more than 800,000 regimens and is set-up to be able to produce a total of 2 million regimens of the Ebola vaccine regimen during the course of 2015.
Bavarian Nordic has been awarded a subcontract from Crucell Holland, valued at $9 million, as part of the BARDA contract. The five-year base subcontract covers studies to improve the manufacturing process and establish long-term storage of MVA-BN Filo bulk vaccine.
Paul Chaplin, President & Chief Executive Officer of Bavarian Nordic, said, "We are very pleased to strengthen our collaboration with Janssen on the accelerated development of the prime-boost Ebola vaccine regimen. More importantly, it is encouraging that the US Government – through BARDA, with whom we have worked for over a decade – recognises the potential of this vaccine to build international preparedness for current and future Ebola outbreaks."
To date, there is no licensed vaccine, treatment or cure for the Ebola virus. The Ebola outbreak in West Africa has put the health care systems of Liberia, Sierra Leone and Guinea under tremendous pressure. As of September 2015, after more than one year of this sustained Ebola outbreak, over 28,100 people have been infected with the virus across the three countries, and over 11,300 have died – including more than 500 healthcare workers. Although the outbreak has been brought under control in recent months, it could easily resurge and preparedness for future outbreaks is essential.
Related diseases & conditions