GW announces positive top line results for CBD in schizophrenia
Posted: 15 September 2015 |
The addition of Cannabidiol (CBD)to the medication of patients who were only partially responsive to standard treatment produced significant improvements in outcome measures…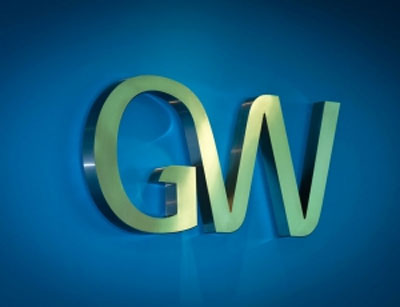 GW Pharmaceuticals has announced positive top line results from an exploratory Phase 2a placebo-controlled clinical trial of Cannabidiol (CBD) in 88 patients with schizophrenia who had previously failed to respond adequately to first line anti-psychotic medications.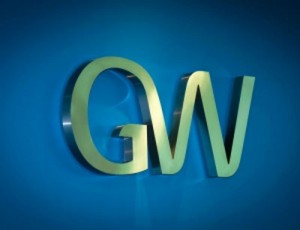 In the trial, patients remained on their anti-psychotic medication and were randomised to receive CBD or placebo as adjunct therapy.
Over a series of exploratory endpoints, CBD was consistently superior to placebo, with the most notable differences being in the PANSS positive sub-scale, the Clinical Global Impression of Severity and Clinical Global Impression of Improvement. The proportion of responders (improvement in PANSS Total score greater than 20%) on CBD was higher than that of participants on placebo, with an Odds Ratio of 2.65. In the area of cognition, CBD was superior to placebo with marked differences being seen in sub-domains of particular relevance to improving the outlook for people suffering with schizophrenia. With respect to negative symptoms, the Scale for Assessment of Negative Symptoms showed a trend in favour of CBD which reached statistical significance for patients taking CBD together with one of the leading first line anti-psychotic medications. The majority of other endpoints in the study were in favour of CBD and approached statistical significance in many cases.
Pharmacology of CBD distinct from existing anti-psychotic medications
"The addition of Cannabidiol to the medication of patients who were only partially responsive to standard anti-psychotic treatment produced significant improvements in outcome measures compared with placebo," stated Professor Philip McGuire, Head of the Department of Psychosis Studies, Institute of Psychiatry, Psychology & Neuroscience, King's College London, and Principal Investigator of the study. "Moreover, these improvements were not associated with adverse effects. The results are of particular interest because the pharmacology of CBD is distinct from existing anti-psychotic medications, all of which act via effects on dopamine receptors."
"These findings further reinforce the potential role of cannabinoids in the field of neuropsychiatric disease," stated Justin Gover, GW's Chief Executive Officer. "We believe that the signals of efficacy demonstrated in this trial, together with a notably reassuring safety profile, provide GW with the prospect of new and distinct cannabinoid neuropsychiatric product pipeline opportunity. Similar to our approach for Epidiolex, we believe that our future research in this area may lie within paediatric orphan neuropsychiatric indications and we intend to explore this as a focus for future trials."
This trial followed extensive preclinical research conducted by GW since 2007 into the effects of cannabinoids in psychiatric disease. This research showed CBD to have notable antipsychotic effects in accepted pre-clinical models of schizophrenia, and also provides indicators that there is potential to enhance the effect of CBD with additional cannabinoids. Previously published studies have suggested that CBD may have useful efficacy either as monotherapy or in combination with first line anti-psychotic agents.