Breakthrough Therapy Designation for Opdivo in renal cell carcinoma
Posted: 16 September 2015 |
The designation is based on results of CheckMate -025, a Phase 3 study that evaluated the survival of patients with previously treated advanced or metastatic clear-cell RCC versus everolimus…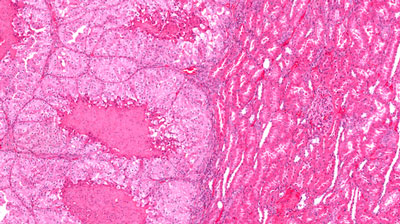 The US Food and Drug Administration (FDA) has granted Breakthrough Therapy Designation to Bristol-Myers Squibb's Opdivo for the potential indication of advanced or metastatic renal cell carcinoma (RCC).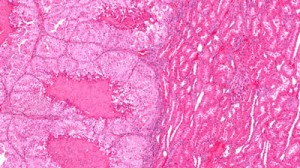 RCC is the most common type of kidney cancer in adults, accounting for more than 100,000 deaths worldwide each year.
The Breakthrough Therapy designation is an FDA programme intended to expedite the development and review of medicines with early signals of potential clinical benefit in serious diseases to help ensure patients have access to new therapies as soon as possible.
Designation based on results from the CheckMate -025 study of Opdivo
This designation is based on results of CheckMate -025, a Phase 3 study that evaluated the survival of patients with previously treated advanced or metastatic clear-cell RCC versus everolimus, a current standard of care for patients with previously treated kidney cancer. The trial was stopped early in July 2015 because an assessment conducted by the independent Data Monitoring Committee (DMC) concluded that the study met its primary endpoint of overall survival, demonstrating superior overall survival in patients receiving Opdivo compared to the control arm.
Michael Giordano, senior vice president, head of Development, Oncology commented, "Results from CheckMate -025 mark the third tumour in which Opdivo has shown an overall survival benefit in a Phase 3 trial. The Breakthrough Therapy Designation in advanced renal cell carcinoma is a clear signal of the need for additional treatment approaches for RCC and reflects part of our broad commitment to Immuno-Oncology research that may address many types of advanced cancers."
According to the FDA, the criteria for Breakthrough Therapy Designation requires preliminary clinical evidence that demonstrates the medicine may have substantial improvement on at least one clinically significant endpoint over available therapy. This is the fourth Breakthrough Therapy Designation granted for Opdivo by the FDA, with previous indications including patients with Hodgkin lymphoma after failure of autologous stem cell transplant and brentuximab, previously treated advanced melanoma, and previously treated non-squamous non-small cell lung cancer.