Novo Nordisk to build new manufacturing plant in Iran
Posted: 24 September 2015 |
The project is expected to last five years and represents a Novo Nordisk investment of approximately 70 million euros…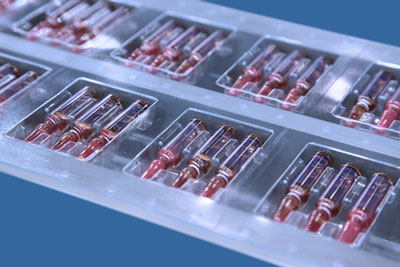 Novo Nordisk and the Food and Drug Administration of the Islamic Republic of Iran have signed a Memorandum of Understanding committing Novo Nordisk to build a local manufacturing plant for FlexPen prefilled devices in Iran.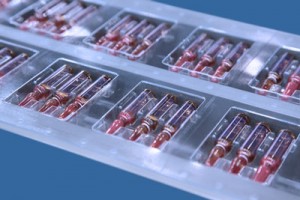 The project is expected to last five years and represents a Novo Nordisk investment of approximately 70 million euros. The production will function in compliance with Good Manufacturing Practices (GMP), which will ensure the quality and reliability of the products. 
Novo Nordisk will create 160 jobs with the construction of the new facility
"We are happy to commit to this manufacturing facility in Iran. It signals our long-term commitment to Iran, a country where close to 5 million people have diabetes according to the International Diabetes Federation. This investment will ensure availability of our modern insulins and will bring us a step closer to the people who rely on our products", said Ole Moelskov Bech, corporate vice president of Novo Nordisk Business Area Near East.
With construction of the new facility, Novo Nordisk will create 160 jobs; Novo Nordisk already employs around 130 people in Iran.
Commenting on the announcement, Y.S. Shashidhar, Partner & Managing Director, South Asia, Middle East & North Africa, Frost & Sullivan, said, "With around 9% of the population suffering from diabetes, Iran represents a huge market for insulin. In fact, over the last few years the number of diabetic patients has been increasing at a CAGR of around 15-16%.
"Presently, around 65-70% of the insulin requirements are imported into Iran, so it makes absolute sense for manufacturers to explore setting local manufacturing facilities to cater to this huge market. Foreign entities should in fact explore tie ups with local manufacturing facilities and groups in order to gain access to the local distribution network. The government is also providing tax exemptions for setting up pharma units that can cater to the local demand as well as focus on export markets, as Iran is pushing to be a major player in the regional market.
"Insulin currently represents only 2.7% of the total pharma expenditure in Iran. The price advantage of domestic production vis-a-vis imports of insulin is almost 2.5 times, and this is also another reason for foreign companies to explore setting up local manufacturing facilities.
The proposed Novo Nordisk plant – which is likely to commence production around 2020 – will target the local population first, to then target exports to cater to the regional demand."