Sayana Press becomes first contraceptive in the UK for self-injection
Posted: 24 September 2015 |
Sayana Press combines a long-acting, reversible, contraceptive with an all-in-one prefilled, single-use, non-reusable Uniject injection system…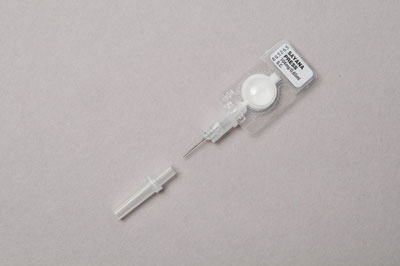 Pfizer's injectable contraceptive, Sayana Press (medroxyprogesterone acetate), is now available to women in the UK for administration by self-injection.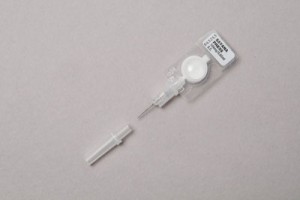 This follows the recent approval from the UK Medicines and Healthcare Products Regulatory Agency (MHRA) of an update to the Sayana Press label, adding the option for self-injection by women when considered appropriate by a healthcare professional (HCP).
Sayana Press is the first injectable contraceptive in the UK available for administration via self-injection. This new method of administration is also approved or pending local approval in Austria, Belgium, Hungary, Ireland and the Netherlands. Pfizer has said that it will continue its efforts to help bring this updated label to more countries across the globe, with an initial focus on those in the developing world – such as in Burkina Faso, Senegal and Uganda.
"With this revised label, following consent from a healthcare professional and with proper training, UK women will now have the opportunity to administer Sayana Press outside of a clinical setting," said Dr Salomon Azoulay, senior vice president and chief medical officer, Pfizer Global Established Pharma Business. "This is an exciting milestone for women in the United Kingdom, and, potentially, in countries around the world, who might prefer this method of contraception and mode of administration."
Sayana Press combines a long-acting, reversible, contraceptive with an all-in-one prefilled, single-use, non-reusable Uniject injection system, eliminating the need to prepare a needle and syringe. Approved for use by the MHRA in 2011, the contraceptive is indicated for the prevention of pregnancy. Each subcutaneous injection prevents ovulation and provides contraception for at least 13 weeks (+/- one week).
Collaboration helps broaden access to Sayana Press in the world's poorest countries
In November 2014, Pfizer, the Bill & Melinda Gates Foundation and the Children's Investment Fund Foundation (CIFF) entered into a partnership to help broaden access to Sayana Press for women most in need in 69 of the world's poorest countries. Through this collaboration, Sayana Press is being sold for US $1 per dose to qualified purchasers, who help enable the poorest women in these countries to have access to the contraceptive at reduced or no cost.
"Helping to broaden access to Sayana Press is a key priority for Pfizer," said John Young, president, Pfizer Global Established Pharma Business.
Sayana Press is approved by regulatory authorities in the European Union and in a number of countries across the globe, including Bangladesh, Burkina Faso, Kenya, Niger, Nigeria, Senegal and Uganda. Additional regulatory submissions are being pursued.