Gilead's GS-5734 given to UK Ebola patient
Posted: 22 October 2015 |
GS-5734 was discovered as part of Gilead's programme to screen compounds in its libraries for activity against a range of potential emerging viruses, including Ebola…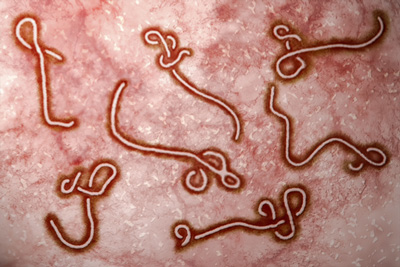 Gilead Science has confirmed that the company fulfilled a request for compassionate access to GS-5734, a novel nucleotide analogue in development for the potential treatment of Ebola Virus Disease (EVD).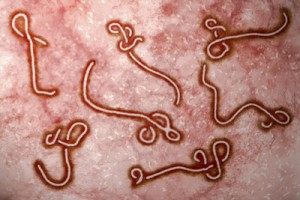 The request was received last week and drug was shipped later the same day. The compound is currently being provided to Pauline Cafferkey at the Royal Free Hospital in the UK.
Pauline Cafferkey was first admitted to the high level isolation unit (HLIU) at the Royal Free Hospital in December 2014 after contracting the disease while working in Sierra Leone. She was discharged in January this year after making a recovery. On 8 October 2015 she was re-admitted to the HLIU after developing late complications from her Ebola infection.
Doctors at the Royal Free Hospital have confirmed that Pauline Cafferkey's condition has significantly improved.
Gilead working with collaborators to advance GS-5734
"It is very encouraging to hear that the patient in question is doing better and is no longer in critical condition. Our thoughts and wishes for continued recovery are with her, with her family and the excellent medical team at Royal Free Hospital," commented Norbert Bischofberger, PhD, Gilead's Executive Vice President, Research and Development and Chief Scientific Officer. "We recognise the urgent need for treatments to address Ebola and we are working with collaborators to advance development of GS-5734 as quickly as possible."
GS-5734 was discovered as part of Gilead's programme to screen compounds in its libraries for activity against a range of potential emerging viruses, including Ebola. In collaboration with the US Centres for Disease Control and Prevention (CDC) and the US Army Medical Research Institute of Infectious Diseases (USAMRIID), the company identified GS-5734 in vitro activity against the Ebola virus.
In animal studies conducted at USAMRIID, treatment initiated on day 3 post-infection with Ebola virus resulted in 100% survival of monkeys. Gilead recently initiated a Phase 1 clinical trial in healthy human volunteers to determine the safety, tolerability and pharmacokinetics of GS-5734.
Dr Michael Jacobs, consultant in infectious diseases at the Royal Free Hospital, commented on Pauline Cafferkey's condition: "I am really pleased that Pauline has made a significant improvement. She is inside the tent, she is still in bed, but she is talking freely within the tent. She has got a long recovery ahead of her and she will be with us for quite a while."
Dr Jacobs added: "I am hopeful Pauline will make a full recovery – maybe it will be with the help of this anti-viral drug, maybe it will be down to her own immune system. Over time I anticipate that the virus will be eradicated from her completely."
Related organisations
Related diseases & conditions