First patient enrolled in Phase 2 study of Onivyde in pancreatic adenocarcinoma
Posted: 27 October 2015 |
The start-up of this study resulted in $62.5M of milestone payments to Merrimack from Baxalta…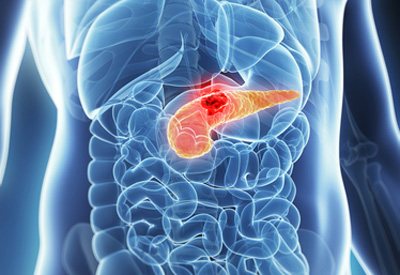 Merrimack and Baxalta have announced the enrolment of the first patient in an exploratory Phase 2 clinical study of Onivyde (irinotecan liposome injection) in previously untreated, metastatic pancreatic adenocarcinoma.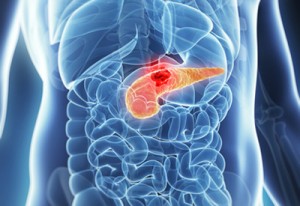 The Phase 2 clinical study of Onivyde in patients with previously untreated, metastatic pancreatic adenocarcinoma will assess the safety and efficacy of the combination of Onivyde plus fluorouracil (5-FU) and leucovorin (LV), with or without the addition of oxaliplatin, versus nab-paclitaxel and gemcitabine. The start-up of this study resulted in $62.5M of milestone payments to Merrimack from Baxalta.
"The initiation of this Phase 2 study is an important step in evaluating Onivyde's effectiveness as a front-line treatment option for patients diagnosed with metastatic pancreatic cancer. This design allows us to quickly and efficiently learn about the safety and efficacy of these potential new regimens prior to entering into a large, confirmatory Phase 3 study," said Eliel Bayever, M.D., Vice President at Merrimack and medical director for Onivyde.
"Our team is extremely excited to be the first centre in the world to open this trial of Onivyde in front-line metastatic pancreatic cancer given the results of the NAPOLI trial in the post-gemcitabine setting," said Dr Andrew Dean, one of the principal investigators on the study and an Oncologist at St John of God Hospital Subiaco in Australia.
Onivyde being tested in studies in glioma, breast cancer, gastric cancer and paediatric solid tumours
In addition to pancreatic cancer, there are ongoing Phase 1 studies of Onivyde in glioma, breast cancer, gastric cancer and paediatric solid tumours.
"This trial is part of our broad development plan for Onivyde in solid tumours that have high unmet medical need," said John Orloff, M.D., head of Research & Development and chief scientific officer, Baxalta. "By expanding our research of Onivyde into patients who have not been previously treated for metastatic pancreatic cancer, our hope is that we learn more about its potential to meet the needs of people who currently have few approved treatment options."
Onivyde is a novel encapsulation of irinotecan in a liposomal formulation. The activated form of irinotecan is SN-38, which functions by inhibiting topoisomerase I (an essential enzyme involved in DNA transcription and replication) and promoting cell death. Onivyde was recently approved by the US Food and Drug Administration in combination with fluorouracil and leucovorin for the treatment of patients with metastatic adenocarcinoma of the pancreas after disease progression following gemcitabine-based therapy.