NICE recommends tolvaptan for patients with ADPKD
Posted: 28 October 2015 |
Tolavptan is the first-ever treatment shown to slow progression of the life-threatening condition…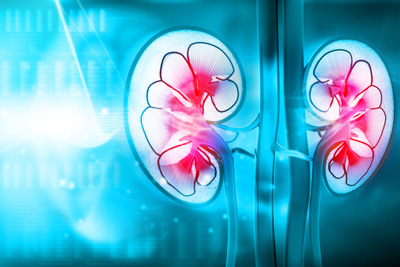 People living with autosomal dominant polycystic kidney disease (ADPKD) in England and Wales will now have access to Otsuka's Jinarc (tolvaptan),  the first-ever treatment shown to slow progression of the life-threatening condition.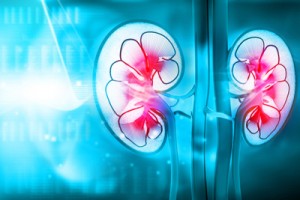 The UK National Institute for Health and Care Excellence (NICE) today released final guidance recommending tolvaptan in ADPKD for adults with chronic kidney disease (CKD) stages 2 or 3 at the start of treatment with evidence of rapidly progressing disease. Tolvaptan is the first disease-modifying ADPKD treatment available on the UK National Health Service (NHS).
ADPKD is the most common inherited kidney disease and is primarily characterised by the development and enlargement of multiple fluid-filled cysts in the kidneys which lead to an increase in kidney size and complications that include chronic and acute pain, hypertension and kidney failure. Approximately half of people with ADPKD will require a kidney transplant or dialysis by the age of 54.
NICE guidance could "fundamentally change the outlook" for patients with ADPKD
"ADPKD is the most common, life-threatening genetic kidney disease with an unpredictable and often cruel impact on the families it affects," said Tess Harris, Chief Executive of the PKD Charity. "Until now there has never been a treatment that can delay the progression of ADPKD. Today's NICE guidance has the potential to fundamentally change the outlook for patients with ADPKD and their families and brings great hope for the future."
Tolvaptan data evaluated by NICE included the results of the pivotal Phase III TEMPO 3:4 Trial. Over a three year period, the study demonstrated a significant reduction of approximately half in the annual increase in total kidney volume for tolvaptan-treated patients versus those taking placebo. Furthermore, tolvaptan was shown to reduce the rate of decline in kidney function compared to that of placebo-treated patients by approximately 32%.
Dr Richard Sandford, Consultant Clinical Geneticist at Addenbrookes Hospital in Cambridge, commented, "For many people with ADPKD, kidney failure at a relatively young age has been a daunting prospect which we've been unable to guard against. They have often seen other close family members require dialysis or a kidney transplant. This NICE recommendation will give us the opportunity to help some patients with ADPKD to reduce the number of symptoms they experience and potentially slow their progression towards kidney failure."