FDA approves Yervoy as adjuvant treatment for stage III melanoma
Posted: 29 October 2015 |
This approval is based on clinical data from a pivotal Phase 3 trial which demonstrated Yervoy significantly improved recurrence-free survival vs. placebo in this setting…
The US Food and Drug Administration (FDA) has approved Bristol-Myers Squibb's Yervoy (ipilimumab) for the adjuvant treatment for patients with stage III melanoma, to lower the risk that the melanoma will return following surgery.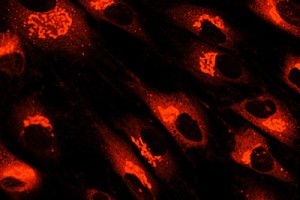 In stage III melanoma, the cancer has reached one or more lymph nodes. Patients with stage III melanoma are generally treated by surgery to remove the melanoma skin lesions and the nearby lymph nodes.
This approval is based on clinical data from a pivotal Phase 3 trial which demonstrated Yervoy significantly improved recurrence-free survival (RFS) vs. placebo in this setting, with a 25% reduction in the risk of recurrence or death. The median RFS was 26 months for Yervoy vs. 17 months for placebo. Yervoy is the first and only FDA-approved immune checkpoint inhibitor in the adjuvant treatment for fully resected Stage III melanoma (lymph node >1 mm).
New approval of Yervoy builds on understanding of the immune system's interaction with cancer
"Today's approval of Yervoy extends its use to patients who are at high risk of developing recurrence of melanoma after surgery," said Richard Pazdur, M.D., director of the Office of Hematology and Oncology Products in FDA's Centre for Drug Evaluation and Research. "This new use of the drug in earlier stages of the disease builds on our understanding of the immune system's interaction with cancer."
"The science of Immuno-Oncology is rapidly advancing, and we are proud to be the first to demonstrate the potential of an immune checkpoint inhibitor in the adjuvant setting, an earlier stage of the disease, where patients urgently need new medicines," said Michael Giordano, M.D., senior vice president, head of Development, Oncology, Bristol-Myers Squibb. "The approval of Yervoy for the treatment of adjuvant melanoma underscores our scientific leadership in Immuno-Oncology, with a commitment to further developing our I-O agents – Yervoy and Opdivo – across multiple tumor types and at many stages of disease."
Yervoy is a recombinant, human monoclonal antibody that binds to the cytotoxic T-lymphocyte-associated antigen-4 (CTLA-4). CTLA-4 is a negative regulator of T-cell activity. Yervoy binds to CTLA-4 and blocks the interaction of CTLA-4 with its ligands, CD80/CD86. Blockade of CTLA-4 has been shown to augment T-cell activation and proliferation, including the activation and proliferation of tumor infiltrating T-effector cells. Inhibition of CTLA-4 signaling can also reduce T-regulatory cell function, which may contribute to a general increase in T-cell responsiveness, including the anti-tumour immune response.
Related diseases & conditions