Allergan and Mimetogen to develop tavilermide for dry eye disease
Posted: 4 November 2015 |
Tavilermide is differentiated from other investigational therapies in dry eye disease because it induces the production of mucin…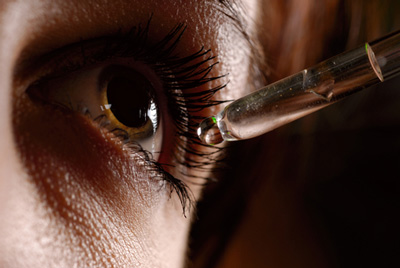 Allergan has entered into an exclusive licensing agreement with Mimetogen Pharmaceuticals to develop and commercialise tavilermide (MIM-D3) for the treatment of dry eye disease.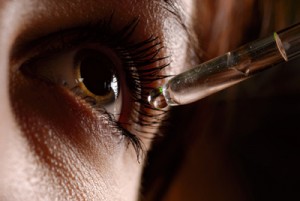 Allergan will make an upfront payment of $50 million to Mimetogen and will fund Phase 3 development of tavilermide. Mimetogen will additionally be entitled to receive potential milestone payments and royalties based on commercialization of the product.
Tavilermide is a small cyclic peptidomimetic of NGF, a naturally occurring protein in the eye responsible for the maintenance of corneal nerves and epithelium. Tavilermide is differentiated from other investigational therapies in dry eye disease because it induces the production of mucin, a naturally occurring component of the tear film, and works upstream prior to inflammation.
Tavilermide enhances the ocular tear film
"Allergan is committed to leading in the development of novel therapies in eye care and dry eye disease," said David Nicholson, Executive Vice President and President, Global Brands Research and Development at Allergan. "Tavilermide brings a novel approach to treating the signs and symptoms of dry eye disease by enhancing the ocular tear film. If approved, tavilermide would provide another exciting new treatment option for patients suffering with dry eye and further strengthen our dry eye portfolio and pipeline."
In a previously announced Phase 2 trial tavilermide demonstrated significant improvements in both signs and symptoms of dry eye disease with 1% tavilermide versus placebo, together with strong safety, comfort and tolerability profiles. Tavilermide is currently being evaluated in two multi-centre Phase 3 clinical studies in the US for the treatment of dry eye disease.
"Dry eye disease continues to be an area where novel therapies are needed to improve the treatment of the disease, including the underlying cause of dry eye, for patients," said Rajesh K. Rajpal, MD, Medical Director and Founder, See Clearly Vision Group,Mclean, VA and Clinical Faculty, Georgetown University, Washington, DC.  "Tavilermide has shown the ability to improve patient-reported blurriness and poor vision with a positive comfort and tolerability profile in recent clinical studies. This development program is encouraging for the ophthalmology community seeking new therapies to better address this important area of patient treatment."