Phase III study of avelumab in NSCLC starts
Posted: 4 November 2015 |
Avelumab is an investigational fully human anti-PD-L1 IgG1 monoclonal antibody that potentially uses the body's own immune system to fight cancer…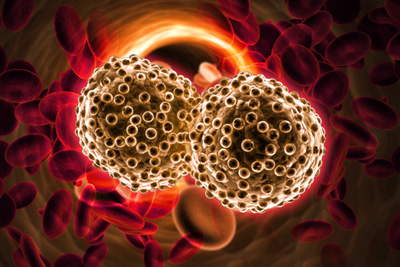 Merck KGaA and Pfizer have announced the initiation of a Phase III study of avelumab in a treatment naïve advanced non-small cell lung cancer (NSCLC) setting.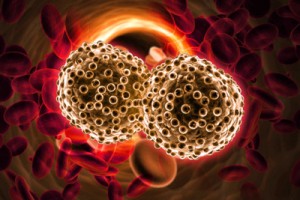 Avelumab is an investigational fully human anti-PD-L1 IgG1 monoclonal antibody that potentially uses the body's own immune system to fight cancer.
The study is designed to assess the safety and efficacy of avelumab compared with platinum-based doublet chemotherapy, in patients with late-stage NSCLC who have not previously received any treatment for their systemic lung cancer. Patients with recurrent or Stage IV PD-L1+ NSCLC will receive either avelumab or the investigator's choice of platinum-based chemotherapy, depending on the patient's histology, as first-line treatment.
The study expects to enrol approximately 420 patients across more than 240 sites in Africa, America (North and South), Asia and Europe.
The primary endpoint will be progression-free survival
The primary endpoint of the study is progression-free survival in patients with PD-L1+ tumours. Secondary endpoints include progression-free survival in patients with strongly PD-L1 positive (PD-L1++) tumours, overall survival, objective response rate, quality of life, tolerability and safety in patients treated with avelumab versus investigator-choice chemotherapy. This is the second randomized Phase III study of avelumab in NSCLC initiated in just over six months; the first study was initiated in April 2015 and is evaluating avelumab in patients whose disease has progressed after receiving a platinum-containing doublet chemotherapy compared with docetaxel.
"There is great promise for the use of immunotherapy in the treatment of non-small cell lung cancer and this new trial underscores our continuing commitment to investigating potential immune-based treatment options for this devastating disease," said Dr Mace Rothenberg, Senior Vice President of Clinical Development and Medical Affairs and Chief Medical Officer for Pfizer Oncology. "The clinical development programme for avelumab continues to accelerate, and the initiation of this Phase III study represents another important achievement in 2015 for the alliance between Merck KGaA, Darmstadt, Germany, and Pfizer."
The clinical development programme for avelumab now includes more than 1,400 patients who have been treated across more than 15 tumour types, including breast cancer, gastric/gastro-esophageal (GEJ) cancers, head and neck cancer, Merkel cell carcinoma, melanoma, NSCLC, ovarian cancer, renal cell carcinoma and urothelial cancer.