FDA approves Gilead's Genvoya for the treatment of HIV
Posted: 6 November 2015 |
Genvoya contains a new form of tenofovir that has not been previously approved…
The US Food and Drug Administration (FDA) has approved Gilead's Genvoya (a fixed-dose combination tablet containing elvitegravir, cobicistat, emtricitabine, and tenofovir alafenamide) as a complete regimen for the treatment of HIV-1 infection in adults and paediatric patients 12 years of age and older.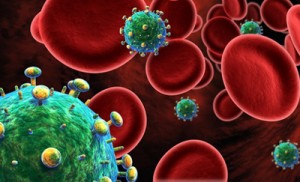 "Today's approval of a fixed dose combination containing a new form of tenofovir provides another effective, once daily complete regimen for patients with HIV-1 infection," said Edward Cox, M.D., director of the Office of Antimicrobial Products in the FDA's Center for Drug Evaluation and Research.
Genvoya's safety and efficacy in adults were evaluated in 3,171 participants enrolled in four clinical trials. Depending on the trial, participants were randomly assigned to receive Genvoya or another FDA approved HIV treatment. Results showed Genvoya was effective in reducing viral loads and comparable to the other treatment regimens.
Genvoya contains a new form of tenofovir
Genvoya contains a new form of tenofovir that has not been previously approved. This new form of tenofovir provides lower levels of drug in the bloodstream, but higher levels within the cells where HIV-1 replicates. It was developed to help reduce some drug side effects. Genvoya appears to be associated with less kidney toxicity and decreases in bone density than previously approved tenofovir containing regimens based on laboratory measures. Patients receiving Genvoya experienced greater increases in serum lipids (total cholesterol and low-density lipoprotein) than patients receiving other treatment regimens in the studies.
"As the HIV patient population ages there is an increased risk for development of age- and treatment-related comorbidities, including low bone mineral density and renal impairment. This is due to the combination of HIV infection, antiretroviral treatments and the natural aging process," said David Wohl, MD, Associate Professor of Medicine, Division of Infectious Diseases, University of North Carolina at Chapel Hill. "Given its demonstrated efficacy and safety profile, Genvoya represents an important new treatment option for a range of patients who are either new to therapy or who choose to switch treatments."
Two other tenofovir alafenamide (TAF) based regimens are currently under evaluation by the FDA. The first is an investigational, fixed-dose combination of emtricitabine 200 mg and tenofovir alafenamide 25 or 10 mg (F/TAF) for use in combination with other antiretroviral agents. The second is an investigational, once-daily single tablet regimen that combines emtricitabine 200 mg, tenofovir alafenamide 25 mg and rilpivirine 25 mg (R/F/TAF). Emtricitabine and tenofovir alafenamide are from Gilead and rilpivirine is from Janssen Sciences Ireland UC.
Related organisations
Related diseases & conditions