Hanmi and Janssen sign agreement to develop HM12525A
Posted: 11 November 2015 |
HM12525A is a novel biologic GLP-1/Glucagon dual receptor agonist to treat diabetes and obesity…
Hanmi Pharmaceutical has entered into an exclusive license agreement with Janssen for the development and commercialisation of oxyntomodulin-based therapies.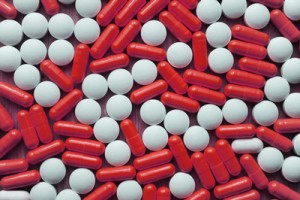 The agreement includes Hanmi's HM12525A (LAPSGLP/GCG), a novel biologic GLP-1/Glucagon dual receptor agonist to treat diabetes and obesity, which is expected to enter Phase 2 studies next year. 
HM12525A is an oxyntomodulin-based therapy (GLP-1/glucagon receptor dual agonist) that has shown evidence of improving multiple metabolic parameters that lead to improved blood glucose, body weight, and insulin sensitivity.  This asset has the potential, as a once weekly therapy, to be a best-in-class oxyntomodulin-based therapy.
Janssen will obtain exclusive worldwide rights to HM12525A
"We are very pleased to collaborate with Janssen, a world leader in pharmaceuticals with strong capabilities in clinical development and marketing, and excellence in science. Through this agreement, we look forward to accelerating the development of HM12525A, to provide an innovative treatment option to patients suffering with diabetes and obesity," said Dr. Gwan Sun Lee, CEO/President of Hanmi.
Under the terms of the agreement, Janssen will obtain exclusive worldwide rights, except Korea and China, to develop and commercialise HM12525A.  Hanmi will receive an upfront payment of $105 million, and is eligible for up to $810 million in potential clinical development, regulatory and sales milestones. If HM12525A is successfully commercialised, Hanmi would also be eligible for tiered double-digit royalty payments.