Phase III study to evaluate pemetrexed and pembrolizumab in NSCLC
Posted: 19 November 2015 |
Lilly and Merck are to evaluate the safety and efficacy of the combination of pemetrexed and pembrolizumab in a Phase III study in non-squamous NSCLC…
Lilly and Merck are extending their existing collaboration to evaluate the safety and efficacy of the combination of Lilly's Alimta (pemetrexed for injection) and Merck's Keytruda (pembrolizumab) in a pivotal Phase III study in first-line non-squamous non-small cell lung cancer (NSCLC).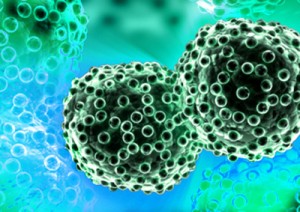 The study will be open to patients with NSCLC in the first-line setting, regardless of PD-L1 status.
The expansion of this oncology clinical trial collaboration comes following the release of encouraging data from a Phase I study which evaluated pemetrexed, carboplatin and pembrolizumab in first-line non-squamous NSCLC. 
Pembrolizumab is a humanised monoclonal antibody that works by increasing the ability of the body's immune system to help detect and fight tumour cells. Pembrolizumab blocks the interaction between PD-1 and its ligands, PD-L1 and PD-L2, thereby activating T lymphocytes, which may affect both tumour cells and healthy cells – and is currently approved as a single-agent therapy for certain types of NSCLC.
Pemetrexed and pembrolizumab collaboration has 'great potential'
"The extension of our immuno-oncology collaboration with Merck reinforces our combination-focused strategy, which we believe has the potential to help this patient population where there is a significant unmet need," said Richard Gaynor, M.D., senior vice president, product development and medical affairs for Lilly Oncology. "Building upon this scientific partnership represents our shared, strong commitment to improve the lives of those living with cancer."
"Based on the data for Alimta, we believe this collaboration with Lilly has great potential to help even more patients," said Roger Dansey, M.D., therapeutic area head and senior vice president, oncology late stage development, Merck Research Laboratories. "We look forward to continuing our collaboration with Lilly across all of these trials – including the registrational Phase III all-comers trial for NSCLC."
In addition to the studies of pemetrexed and pembrolizumab in first-line non-squamous NSCLC, other ongoing trials from the original agreement between Lilly and Merck, through a subsidiary, include a Phase I/II study examining the combination of ramucirumab with pembrolizumab in multiple tumours, and a Phase I/II study examining the combination of necitumumab with pembrolizumab in NSCLC.
Related organisations
Related diseases & conditions