Evolving landscape of pharmaceutical outsourcing in China
Posted: 22 October 2012 |
China's economic growth has shocked and awed the world, with its GDP growing at an average rate of 10 per cent for 30 years. The astonishing economic growth has also spurred rapid growth of pharmaceutical outsourcing business in China. In the past, China had been the major source of raw materials, basic intermediates and commodity bulk drugs for the pharmaceutical industry. Starting five to 10 years ago, China gradually moved up the value chain, providing a wide spectrum of services encompassing drug discovery support, preclinical development, clinical trial and contract manufacturing services to western Pharmaceutical and biotech companies…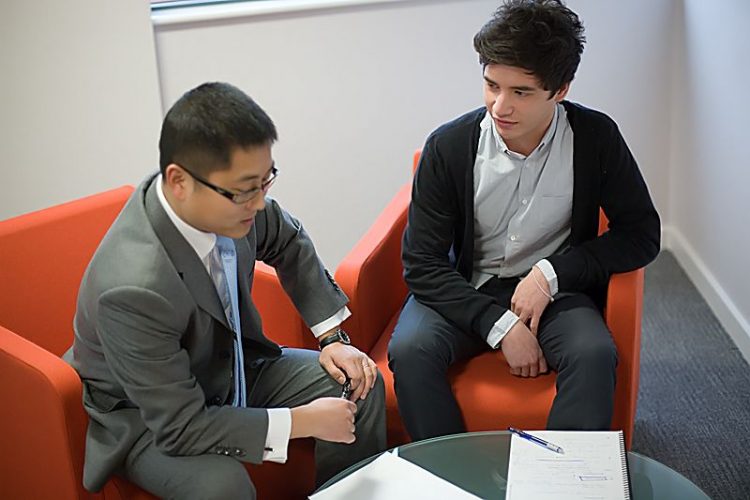 China's economic growth has shocked and awed the world, with its GDP growing at an average rate of 10 per cent for 30 years1. The astonishing economic growth has also spurred rapid growth of pharmaceutical outsourcing business in China. In the past, China had been the major source of raw materials, basic intermediates and commodity bulk drugs for the pharmaceutical industry. Starting five to 10 years ago, China gradually moved up the value chain, providing a wide spectrum of services encompassing drug discovery support, preclinical development, clinical trial and contract manufacturing services to western Pharmaceutical and biotech companies.
PricewaterhouseCoopers ranked China as the most desirable pharmaceutical outsourcing location in Asia when considering the overall scores of cost factors, a range of risks associated with the territory environment and the extent of the market opportunity2. This article analyses key opportunities and risks in pharmaceutical outsourcing to China in the context of changing economic, political and social conditions. Hopefully, this will provide a useful framework to understand how the pharmaceutical outsourcing landscape has been and will be evolving in China.
Economic considerations: blessing and curse of rapid economic growth
The rise of China is a truly amazing story in the 20th century. In 1977, China was at the brink of economic destruction after the 10 year upheaval of Cultural Revolution. Chinese leadership decided to rescue the country by implementing 'Opening and Reforming Policy' that initiated economic transformation in late 1978. For the past 30 years, China's GDP has grown at an astonishing rate of 10 per cent per year. In 2010, China's GDP was valued at USD 5.87 trillion, surpassing Japan's USD 5.47 trillion to become the world's second largest economy after the US3. The economic boom has lifted more than 900 million Chinese out of poverty (defined as the number of people living on less than USD 1.25/day4). It has also created a burgeoning middle class with significant purchasing power that drives the growth of the Chinese pharmaceutical market. According to a 2006 report issued by McKinsey5, China's upper middle class (defined by having an annual income of USD 15,000 or above) will increase from 9.6 per cent in 2005 to 23.6 per cent in 2015. Given the population of 1.3 billion people, 23.6 per cent equates to a staggering 300 million people, which is roughly the size of United States. With the rising number of affluent Chinese, rapid urbanisation and aging population, diseases such as diabetes, cancer and cardiovascular diseases are on the rise, offering a major growth driver for global pharmaceutical companies. China is expected to be world's third-largest prescription drug market in 2011, according to a report released by pharmaceutical market research firm IMS Health6. In a frantic effort to capitalise on the promise of this emerging market, big pharma has spent billions of dollars expanding their R&D and manufacturing capabilities in China, forming strategic alliance with local companies and outsourcing what used to be considered 'core activities' to Chinese CROs and CMOs. Companies such as Eli Lilly are transforming their business models from a fully integrated pharmaceutical company (FIPCO) into a fully integrated pharmaceutical network (FIPNET), which allows the company to effectively utilise resources outside its internal capacity to enhance productivity and reduce risk. For example, Lilly outsources early stage development work to its ChemExplorer and PharmaExplorer partnership in China. It has also formed a risk and reward sharing partnership with China's Hutchison MediPharma, focusing on drug discovery in oncology and inflammation therapeutic areas.
However, rapid economic growth has also brought unwanted side-effects. China has experienced spikes of inflation over the past 30 years. The most recent happened in July 2011, when China's consumer prices index peaked at 6.5 per cent year on year. Although the inflation rate for 2011 cooled down to an overall rate of 5.4 per cent by December 2011, the Chinese government is still struggling to deal with the aftermath of the huge expansion in monetary supply in response to the global recession. Wages are rising by more than 20 per cent in all areas of the country, heralding the possible end of an era for China as a low cost producer. Pharmaceutical companies may have to look beyond cost saving and focus more on China's growing domestic market and talent base when making strategic sourcing decisions.
A bigger problem at the heart of rapid growth is the 'bubble' phenomena. China is currently spending nearly 50 per cent of its GDP on building infrastructure, something that is simply unprecedented7. In an effort to keep economic growth rate high, China has spent trillions of dollars on building new bridges, roads, dams, railroads, power plants, port facilities and airports all around the country. The good news is that multinational pharma – ceutical companies will benefit from the improved infrastructure. However, classic economic theory tells us that overspending creates excess capacity, a perfect prescription for potential future disaster. So far China has consistently defied all such prophesies of doom. However, the nagging question is always at the back of investors' mind – how long will the boom last until the dreadful collapse?
Political considerations: sweet deals to attract foreign investment
China's economic success partly stems from its unique 'socialist/capitalist structure'. China embraces economic capitalism and globalisation. Yet it preserves its socialist ideology and the central government can intersect at times to redirect the course of the economy by means of enforcing sweeping nationwide policies. With political monopoly, officials in Beijing seldom have to deal with the 'gridlock' and 'dysfunction' that have paralysed policy makers in Washington DC. Instead, they can focus on developing and executing long-term strategies to ensure a vital economy. One can argue that this contradicts the conventional wisdom that enterprises will only thrive in a free environment. However, China's unprecedented economic success may help craft a new economic wisdom in its own right.
For the past 20 years, the central and local governments have implemented various policies to attract foreign investment to China. Its recent 12th five-year plan (2011-2015) has identified pharmaceutical and biotechnology, along with energy and technology sectors, as three key growth areas for China's future economy8. The Chinese government is providing strong incentive programs such as tax reliefs, financial subsidies and development of technology parks to encourage foreign investment in R&D activities, technology transfer and development, and related technical and consulting services. This five-year plan is consistent with China's long-term ambition to build an innovation-oriented country by 2020. According to a 2011 report released by the United Nation's World Intellectual Property Organisation, China has surpassed Japan to become the world's second biggest spender on industrial research and development (R&D)9. Its share in R&D spending rose from 2.2 per cent in 1993 to 12.8 per cent of the world total R&D expenditure in 2009. Compared to the traditional manufacturing sector, the pharma – ceutical outsourcing industry is rich in 'high tech' content and fits the objectives of China's 'high and new technology enterprises (HNTE)'. This sector is poised to benefit from China's innovation-oriented national policies. However, the 12th five-year plan also foretells an increase in business cost because of rising minimum wages, value added tax hikes, raw material pricing reforms and tougher environmental policies.
Healthcare reform is another key policy that will significantly change the landscape of the pharmaceutical industry in China. Backed by a massive USD 3.2 trillion foreign reserve, China has embarked on an ambitious campaign aiming to correct long-standing problems in its health system and ease public grievances. In just two years since its initial kick off, China has increased its basic health coverage to 95 per cent of the nation's population, or 1.27 billion people, up from its original 65 per cent in 200910. It is incredible to witness this spectacular execution of a sweeping reform at such grand scale. The healthcare reform spells out both opportunities and challenges to the global pharmaceutical industry. On the positive side, global pharmaceutical companies will benefit from the rapidly growing market in China as healthcare coverage expands to reach hundreds of millions of people in rural and suburban areas. On the negative side, there is a huge downward pricing pressure to contain the cost of health care. The average price of basic medicine had dropped by an average of 16.9 per cent during 2009-201111. The Chinese National Development and Reform Commission ('NDRC'), the authority in charge of drug pricing, said it recognises the value of innovation. 'Patented drugs or those with administrative protection in China will enjoy a brand-specific price premium', with about six per cent price cut every three years within its patented term. International pharmaceutical companies need to pay close attention to drug pricing trends and the influence of local generic competition on setting benchmark pricing.
Social considerations: walking on a tightrope
It is sad to say that China has fallen victim of its own success. Rapid industrialisation has resulted in colossal damage to its water, land and air. Social issues increase the risk and complexity for multinational pharmaceutical companies doing business with China. As Chinese officials are walking on a tightrope, balancing its economic growth and social stability, western pharmaceutical companies need to consider social and political risks when making outsourcing and other investment decisions in China. Having a systematic risk assessment and risk mitigation plan will help these global companies protect their new and existing operations while enjoying the growth opportunities in China.
The urban and rural divide
A combination of economic and political conditions has provided an overall favourable climate to promote rapid growth of China's pharmaceutical outsourcing sector. China offers a number of attractive opportunities. Interestingly, these opportunities also present hidden risks, which is a unique phenomenon of China. Below is a list of key opportunities and risks that go hand-in-hand for the pharmaceutical outsourcing sector in China.
Talent pool
The reverence to education is deeply ingrained in Chinese culture. This may shed some light on recent headline news that students in Shanghai ranked number one globally in reading, mathematics and science, in their first-year participation in a global assessment program administered by Organisation for Economic Co-operation and Development (OECD)16. China has a large talent pool in science and technology. As of 2007, 'there were over 1.6 million science and engineering graduates (including under graduate, masters and PhD students) and about 7.7 million enrolments for doctoral and masters study programs', according to a PricewaterhouseCoopers report2. One of the top reasons fuelling the growth of pharmaceutical outsourcing activities is the ability, or the perception of it, for global pharmaceutical companies to tap into the local talent pool.
Interestingly, there have been some conflicting stories about the talent situation in China. Despite the large number of college graduates to recruit from, domestic CROs have difficulties in attracting and retaining a qualified workforce that is familiar with western standards and possess good English skills. I can give personal testimony on the shortage of experienced talent I encountered when I set up a new division for a well-known Chinese CRO in 2008. The annual turnover rate for even top CROs could be as high as 30 per cent, making it difficult to maintain knowledge continuity and posing a potential threat to intellectual property protection as top talent jumps ship. China's leaders also recognise the urgency of expanding its talent pool, as they try to steer China away from the 'world factory' towards an 'innovation oriented' country. They pledged to 'increase its talent pool from 114 million to 180 million by 2020, with spending on human resources accounting for up to 15 per cent of the country's gross domestic product (GDP)', according to news released by Ministry of Education17. China has also used many favourable policies to attract overseas Chinese with western education and working experience to return to China. This will significantly improve the talent outlook not only for the Chinese pharmaceutical outsourcing industry but also multinational companies that are setting up or expanding their R&D capabilities in China.
Access to patients
China accounts for almost 20 per cent of the world's population and many of its 1.3 billion people have not had access to modern prescription drugs that are prevalent in developed countries. This provides a vast pool of treatment naïve patients, which is highly desirable for many clinical studies. Covance is expanding its clinical trial operations in China to take advantage of the easy and cost effective patient recruitment. The number of clinical trials conducted in China increased by more than 70 per cent from 2008 to 2011, whereas that number decreased by almost 20 per cent in the US during the same period, according to ClinicalTrials.gov, a website operated by United States Institutes of Health18. However, approval of clinical trial applications can take from nine to twelve months in China. This is very costly for sponsor companies because the concept of 'time is money' is especially true for the pharmaceutical business. The Chinese regulatory authority (SFDA) urgently needs to establish an efficient process for approving clinical trials in order to be competitive in global markets.
Regulatory framework
China has made significant improvement in raising its bar on GMP compliance for the past 20 years. Its GMP guideline, entitled 'The Drug Manufacturing Quality Management Standards', has gone through several major revisions since it was first published in 1988. In 2005, State Food and Drug Administration (SFDA) shut down nearly 2000 pharmaceutical producers due to their lack of GMP compliance, signifying that the Chinese authorities were getting serious in enhancing and enforcing quality standards in the domestic pharmaceutical industry. In early 2011, the Ministry of Health of China (MOH) released its most recent version of GMP guideline, referred to as GMP 201019. The new guideline adopted many key concepts in the GMP regulations from the US, Europe and World Health Organisation (WHO), significantly elevating GMP standards in China. Implementation of the new GMP is expected to be a crucial aspect of China's 12th Five Year Plan, as China is trying to compete in the global market. With China's increasing commitment to comply with international standard, Chinese CROs and CMOs are securing more outsourcing orders from global pharmaceutical companies. In addition, the nature of the services is gradually shifting from producing low cost raw materials and basic intermediates to providing high-end preclinical development and clinical trial services. For example, WuXi Pharm Tech provides integrated laboratory and manufacturing services in API and drug products for nine out of 10 of the world's largest pharmaceutical companies20.
Although China has come a long way to overhaul its GMP regulation, there is still an urgent need to revamp its regulatory system as the country is moving from imitation to innovation. For example, SFDA requires significantly more CMC data to enable Phase I/II clinical trials than US and Europe. The regulatory approval time for clinical trial application is also much longer than the typical timeline in developed countries. The unnecessary regulatory burden and lengthy approval process have tremendously hindered new drug development activities, counteracting the central government's effort to promote innovation.
Intellectual Property Protection
Lack of intellectual property rights (IPR) protection has long been a key concern discouraging global pharmaceutical companies from outsourcing its R&D activities to emerging markets like China. Since joining the World Trade Organisation (WTO) in 2001, China has made significant progress in strengthening its legal framework and amending patent laws to protect IPR. Despite stronger statutory protection, China is facing several practical challenges that undermine enforcement measures. Key issues include corruption, local protectionism at provincial levels, and lack of resources in training and public education, causing China to fall significantly short of western standards in IPR protection. Recognising these issues, China recently conducted a special campaign cracking down on intellectual property violations. The campaign, which ran from October 2010 to June 2011, resulted in more than 9000 arrests and cases solved involved counterfeited goods amounting to USD 2 billion21. This sends a strong signal to global pharmaceutical companies that China is working hard to fulfil its pledge with respect to IPR protection.
Cost saving
Saving costs had been one of the main drivers that attracted pharmaceutical outsourcing business to China in the past. The cheaper labour, tax advantages, lower capital and overhead costs all contributed to a lower bottom line. However, China's cost advantage has been eroding because of rising wages and raw material cost, tougher environmental policies and higher value-added taxes. In addition, the cost make up is more complex than just the cost of manufacturing. One has to consider the complexity of supply chain logistics, the risk of quality issues and the uncertainties with local regulatory oversight, which all add up to the final cost. It appears that the cost gap will continue to narrow between China and developed countries for the next five years. However, China will remain a highly attractive outsourcing option as it offers plenty of other advantages to offset the erosion of cost savings.
Concluding remarks
Big global pharmaceutical companies are facing a number of challenges that threaten to cripple their business. The impending patent cliff, increasing regulatory burden, pricing pressure and lack of R&D productivity are acting in concert to force these companies to re-examine their business models. Meanwhile, emerging markets such as China hold an appeal that may help big pharma maximise productivity and minimise cost of their value chain. All these factors contribute to a positive outlook of the Chinese pharmaceutical outsourcing industry, which is undergoing transformation from a low cost provider in raw materials and intermediates to a high-end service provider throughout the product development cycle.
However, potential social instability, political and economic constraints are key threats that could not only destroy the fledgling Chinese pharmaceutical outsourcing sector but also destabilise the world economy. How the future landscape of the Chinese pharmaceutical outsourcing industry is likely to evolve will depend on many internal and external factors. It will rapidly grow if China continues to provide a stable and flourishing environment to attract global business. It also depends how big pharma and biotech companies make strategic decisions in sourcing and partnership, as well as how China fares against other emerging markets in Asia and South America.
References
International Monetary Fund 2011 statistics: www.imf.org
PricewaterhouseCoopers report, 'The changing dynamics of pharma outsourcing in Asia' 2008: www.pharmalot.com/wpcontent/ uploads/2008/10/pwc-asia-report.pdf
International Monetary Fund, World Economic Outlook Database, 2010
Anup Shah, 'Poverty around the world', Nov 2011: http://www.globalissues.org/article/4/povertyaround- theworld# WorldBanksPovertyEstimatesRevised
McKinsey report, 'The value of China's emerging middle class', 2006: siboni.net/resources/China$27s+ Middle+Class.pdf
IMS Health, 'China: A booming market takes its place on the world stage', Feb 2011: www.imshealth.com
CityWire, 'Chart of the Day: China's spending spree and a 'messy correction'', Aug 2011: http://www.citywire.co.uk
APCO worldwide, 'China's 12th five-year plan – How it actually works and what's in store for the next five years', Dec 2010: www.apcoworldwide.com/ content/pdfs/chinas_12th_five-year_plan.pdf
UN World Intellectual Property Organization (WIPO) Report 'The changing face of innovation', Nov 2011: www.wipo.int/export/sites/www/freepublications/en /intproperty/944/wipo_pub_944_2011.pdf
The State Council of People's Republic of China, Opinions of the CPC Central Committee and the State Council on Deepening the Health Care System Reform, April 2009
English.new.cn, 'More measures needed to deepen healthcare reform in China', Nov 2011: news.xinhuanet.com/english2010/china/2011- 11/30/c_131277817.htm
New York Times, 'As China Roars, Pollution Reaches Deadly Extremes', Aug 2007: http://www.nytimes.com/2007/08/26/world/asia/26c hina.html?pagewanted=all
China Daily, 'Country's wealth divide past warning level', May 2010
The Cable, 'U.S. ambassador: Political situation in China 'very, very delicate', Jan 2012: thecable.foreignpolicy.com/posts/2012/01/18/us_ ambassador_political_situation_in_china_very_ very_delicate
Climatico, 'China & Green GDP', Feb 2010 www.climaticoanalysis.org/post/china-green-gdp/
The Diplomat, 'How Shanghai schools beat them all', Aug 2011, the-diplomat.com
China Daily, 'China aims to increase talent pool', June 2010 www.chinadaily.com.cn/china/2010- 06/07/content_9940774.htm
Sidley, 'China's New Drug GMP Significantly Raises Drug Manufacturing Standards', Feb 2011: www.sidley.com/sidleyupdates/Detail.aspx? news=4723
Bloomerg, 'Wuxi Will Acquire AppTec Laboratory for $151 Million (Update3)', Jan 2008: www.bloomberg.com/apps/news?pid=newsarchive& sid=a2B6r10kMxTQ&refer=asia
IT news, 'China touts nine-month intellectual property crackdown', July 2011: www.itnews.com/ regulation/34609/china-touts-nine-monthintellectual- property-crackdown
About the author
Dr. Xiaorong He is a Senior Research Fellow at Boehringer Ingelheim, where she leads a formulation group in the development of drug products and new technologies. Prior to joining BI, she was Vice President of Formulation Development at Asymchem Laboratories in Tianjin, China, where she was responsible for building the drug product development division, aiming to provide contract services to pharmaceutical companies in the US and Europe. In addition, Xiaorong spent many years leading formulation development at various companies such as Pharmacia & Upjohn, Pfizer and GlaxoSmithKline.
Xiaorong received her PhD degree in Pharmaceutical Sciences from Purdue University and her MBA degree from Western Michigan University. Xiaorong is an active member in the global scientific community. She has published many peerreviewed papers, book chapters and patents on formulation development and process scale up. She has been a member of United States Pharmacopeia Expert Committee since 2005.