Paediatric medicines: just a spoonful of sugar?
Here, Dave Elder discusses the ever increasing importance of child-friendly medications and the specific challenges associated with their development.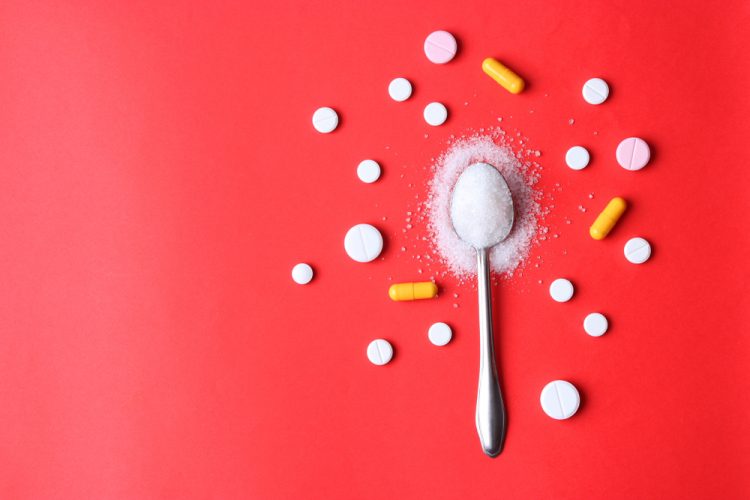 PAEDIATRIC MEDICINES, often referred to as "child-friendly" or "age-appropriate" medicines, are now a key part of any current development programme. "Children" is a very broad and heterogenous term, spanning the first two decades of life and sub-divided into five sub-classes. Pre-term newborn infants, ie, 'premature'; full-term newborn infants, ie, 'neonates' (0-27 days); infants/toddlers (28 days – 2 years); children (2-11 years) and adolescents (11‑16/18 years). "Children" are not merely 'small adults', as in addition to differences in height, weight and age, these groups cover profound developmental, physiological and metabolic changes. As such, adult dosage forms and dosage strengths, while being typically applicable for adolescents, are often totally inappropriate for premature, neonates, infants and toddlers.1
Owing to the challenges associated with developing paediatric medicines, regulatory agencies have long tried to incentivise and mandate the development of "child-friendly" medicines as part of the initial submission. The FDA's paediatric exclusivity requirement provides for a six‑month additional exclusivity or additional patent protection in return for performing paediatric clinical studies in children. The Best Pharmaceuticals for Children Act (BPCA) establishes a procedure for the study of paediatric applications of generic drugs, authorises the collaborative efforts of FDA and National Institutes of Health (NIH) to study paediatric applications of non-generic drugs that industry had chosen not to progress and endorsed publication of all new findings in paediatric medicines. In Europe, regulations governing the development of paediatric medicines aim to avoid subjecting children to needless clinical investigations; to facilitate research into paediatric medicines and paediatric dosage forms; and to improve labelling of paediatric medicines.2
The European Paediatric Committee (EPC) introduced a Paediatric Investigation Plan (PIP), which is a requirement for all new paediatric products. The PIP covers all appropriate paediatric patient sub‑groups covered by any new products. Finally, ICH developed ICH-E11, Clinical Investigations of Medicinal Products in Pediatric Populations.
However, the challenges inherent in developing child-friendly medicines should not be underestimated and cannot be solved by just a "spoonful of sugar". The pre-screening and optimal selection of child-friendly excipients is a key stage in paediatric formulation development. This is because many excipients that are acceptable in adult formulations, may not be suitable for children. The Safety and Toxicity of Excipients for Paediatrics ("STEP") database is a key resource in quickly identifying "causes for concern" and appropriate "child‑friendly" excipients.3
A significant percentage of children have difficulty in swallowing, ie, dysphagia of solid-oral dosage forms, ie, tablets and capsules.1 This often necessitates the development of "child-friendly" dosage forms, ie, oral liquid formulations. However, the development of multi-use oral liquid and parenteral formulations also requires the use of preservatives to prevent microbial contamination, as serious bacterial infections in children can often be severe and sometimes fatal. As preservatives are "broad‑based" cytoplasmic poisons, their continued use in paediatric medicines has been extensively challenged.4 Oral liquid formulations are often complimentarily coloured and flavoured to aid in paediatric patient acceptance. Generally, concerns over the safety of colourants in medicinal products and foods are associated with hypersensitivity and hyperactivity.5 Poor taste or palatability is one of the most important formulation challenges encountered with oral liquid formulations. To address this issue, several strategies have been applied including the use of "sweeteners, flavours, amino acids, polymer coating, conventional granulation, lipids, including lipid emulsions and liposomes, lecithins, complexes with cyclodextrins and ion‑exchange resins, salts, and polymeric materials".1 Finally, the biggest issue with oral liquid formulations is their intrinsically poor stability, caused by greater molecular mobility in the liquid state.
Paediatric medicines are vital for the health and wellbeing of children. Mary Poppins6 only had it part right; the challenges are significant resulting in long and costly development programmes.
About the author
David Elder has nearly 40 years of service within the pharmaceutical industry at Sterling, Syntext and GlaxoSmithKline. He is now an independent GMC consultant. He is a visiting professor at King's College, London and a member of the British Pharmacopoeia. He is a member of the Joint Pharmaceutical Analysis Group (JPAG) and the Analytical Division Council of the Royal Society of Chemistry.
References
Ernest TB, Elder DP, Martini LG, Roberts M, Ford JL. Developing paediatric medicines: identifying the needs and recognizing the challenges. J Pharm Pharmac, 2007, 59, 1043–1055.
Dunne J. Why the Issues of Medicines for Children Has Come up the Agenda. Meeting Report: Current Issues in Paediatric Clinical Trials, ABPI 2004, 10–11.
Salunke S, Brandy B, Giacoiac G, Tuleua C. The STEP (Safety and Toxicity of Excipients for Paediatrics) database: Part 2 – The pilot version. Int J Pharm, 2013, 457(1), 310-322.
Bell T. Colourants and drug reactions [Letter]. Lancet 1991, 338, 55–56.
Crowley PJ, Elder DP. Preservation of Pharmaceutical Dosage Forms, In Block's Disinfection, Sterilization and Preservation, 6th Wolters Kluwer, New York, London, 2020, pp. 795-821.
A Spoonful of Sugar. https://en.wikipedia.org/wiki/A_Spoonful_of_Sugar. Accessed on 21 July 2021.