2021 bio/pharma financial round-up
European Pharmaceutical Review investigates the financial results of some of the top 10 pharma and biopharma companies worldwide.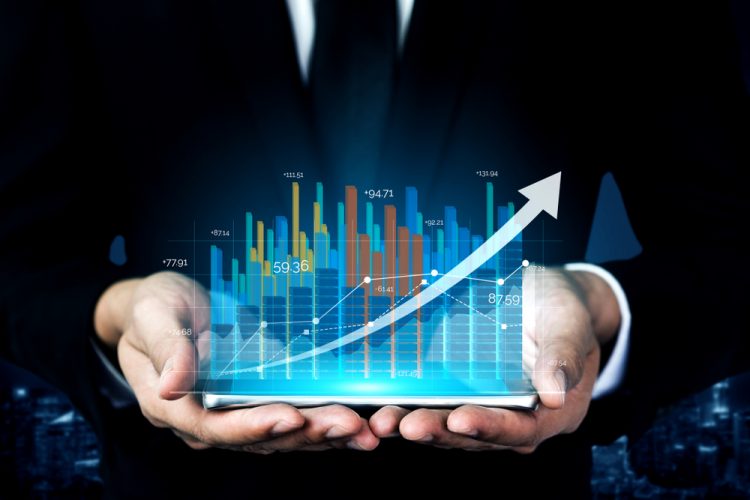 Johnson & Johnson (J&J)
According to J&J, the company's annual sales were $93.8 billion, a 13.6 percent increase from 2020. Of these sales, $52.1 billion were pharmaceuticals – a 14.3 percent increase over the previous year, supported by medicines such as Stelera, Darzalex, Tremfya, Erleada, Uptravi and Opsumit. A further $14.6 billion was in consumer health goods and $27.1 billion in medical devices. Diluted earnings per share (EPS) were $7.81, a 41.7 percent increase from 2020.
Commenting in the results release, Joaquin Duato, Chief Executive Officer stated: "Given our strong results, financial profile and innovative pipeline, we are well positioned for success in 2022 and beyond."
Roche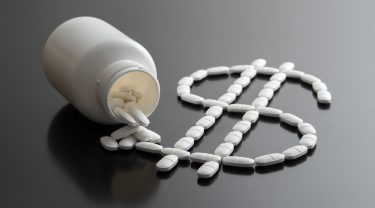 Roche reported that Group sales rose nine percent to 62.8 billion Swiss Francs (CHF), with core operating profit increasing four percent since 2020. Sales for the pharmaceutical division increased three percent to CHF 45.0 billion, owing to demand for newly launched medicines Hemlibra (haemophilia), Ocrevus (multiple sclerosis), Tecentriq (cancer), Evrysdi (spinal muscular atrophy), and Phesgo (cancer), as well as medicines for the treatment of COVID-19 (Ronapreve for high-risk COVID-19 patients and Actemra/RoActemra for severe COVID-19 pneumonia).
Additionally, Roche stated that it successfully completed the CHF 19.0 billion repurchase of its shares held by Novartis in December and has a promising pipeline with 16 phase III trials initiated and 14 new compounds in phase III trials or filed for approval.
Core earnings per share (EPS) grew six percent in the 2021 financial year, with IFRS net income totals of CHF 14.9 billion. The Board proposed a dividend increase to CHF 9.30, if approved the 35th consecutive dividend increase.
In 2022, the company stated that sales should be stable or continue single-digit growth, with EPS targeted to grow in the low- to mid-single digit range. Roche anticipates sales of COVID-19 medicines and diagnostics to decrease to around CHF 5 billion, and sales losses to biosimilars to be roughly CHF 2.5 billion. Excluding those effects, Group sales are expected to grow in the high-single digit range.
Roche reports good results in 2021. 👉Read more on the Media Release: https://t.co/3zvpqNbQMZ$ROG $RHHBY #RocheFinancialResults #AnnualReport pic.twitter.com/gBbx4slYAO

— Roche (@Roche) February 3, 2022
BMS
Bristol Myers Squibb (BMS) reported full-year revenues of $46.4 billion for the 2021 financial year, an increase of nine percent from $42.5 billion in 2020. Non-GAAP EPS were $7.51, a 17 percent increase from the previous year.
The company stated it delivered strong revenues for Eliquis ($10.8 billion, 17 percent increase over 2020), as well as across its immuno-oncology and new product portfolios.
Commenting on the release, Dr Giovanni Caforioboard chair and chief executive officer, said: "2021 was a pivotal year for our company as we achieved significant regulatory and clinical milestones and positioned the company to successfully renew our portfolio. I am confident in our ability to execute against our key milestones in 2022, including three planned first-in-class launches with relatlimab plus nivolumab fixed dose combination, mavacamten and deucravacitinib.
BMS announced a $15 billion share repurchase authorisation, as well as a $5 billion accelerated share repurchase agreement to be executed during the first quarter 2022.
Based on the financial results, the company predicted non-GAAP EPS should be in the range of $7.65 – $7.95 for 2022, with overall worldwide revenues anticipated to be approximately $47 billion – a low single-digit increase. The enterprise also re-affirmed long-term business targets, such as maintaining a low- to mid-single digit revenue CAGR between 2020 and 2025, as well as a low- to mid-40s percent non-GAAP operating margin.
Merck/MSD
MSD (Merck in the US and Canada) reported 2021 worldwide sales of $48.7 billion, $42.8 billion of which were pharmaceuticals – a 17 percent increase from 2020. EPS for 2021 was $4.86.
Sales included $17.2 billion from Keytruda (20 percent increase); higher sales of vaccines including Gardasil/Gardasil 9 of $5.7 billion (44 percent increase) and the hospital acute care products Bridion and Prevymis (letermovir) for cytomegalovirus (CMV). Also included was $952 million in sales of Molnupiravir an investigational oral antiviral COVID-19 treatment with emergency use authorisation in the US, UK and Japan.
MSD stated that with the innovative product pipeline and key acquisitions (such as Acceleron) in 2021, it anticipates 2022 revenue to be between $56.1 billion and $57.6 billion. This revenue is based on expected sales of $5-6 billion from molnupiravir. The full year EPS is expected to be between $5.76 and $5.91.
Pfizer
Pfizer reported a 92 percent operational growth in 2021, with revenues of $81.3 billion. Excluding COVID-19 related products – Comirnaty and Paxlovid – revenues grew six percent to $44.4 billion. Diluted EPS were $3.85 for the year and adjusted diluted EPS of $4.42.
Based on these results, Pfizer anticipates revenues between $98 and $102 billion in 2022, with adjusted diluted EPS of $6.35 to $6.55. The company also raised revenue guidance for Comirnaty to approximately $32 billion and suggests revenues for Paxlovid of approximately $22 billion.
GSK
According to GlaxoSmithKline (GSK), sales in 2021 were £34 billion, an increase of five percent from 2020. Adjusted EPS was 113.2p, a two percent reduction in annual equivalent rate.
In terms of sales, Pharmaceuticals accounted for £17.7 billion and New and Specialty medicines £10 billion, Vaccines £6.8 billion, COVID-19 solutions sales £1.4 billion, and Consumer Healthcare £9.6 billion.
The company stated that the three major product approvals for the company in 2021 were Apretude HIV long-acting medicine for prevention (Dec); Xevudy for COVID-19 (Dec); and Jemperli for endometrial cancer (April). Additionally, the pipeline included 21 vaccines and 43 medicines, many offering potential best or first-in-class opportunities for patients, and of which 22 are in pivotal trials.
The company entered into over 20 deals executed securing access to five novel clinical assets, including with iTeos in immuno-oncology, Alector in immuno-neurology and Vir Biotechnology in flu, plus technologies that expand its capabilities in human genetics and artificial intelligence (AI).
GSK stated that it expects to deliver growth of between five to seven percent coupon equivalent rate (CER) in 2022 sales. Adjusted operating profit of between 12 to 14 percent at CER including the anticipated benefit in royalty income from Gilead settlement
The company also expects to report milestones in 2022 on up to 7 of the 11 potential new vaccines and medicines identified as key future growth drivers, including a respiratory syncytial virus (RSV) for older adults.
News for #Investors and #Media
We had a strong 2021 and 2022 will be a landmark year for GSK. As well as strong sales of £34bn and continuing to build momentum in R&D, we're on track to demerge our world-leading Consumer Healthcare business.

— GSK (@GSK) February 9, 2022
Novartis
Novartis stated that 2021 net sales were $51.6 billion, a six percent increase from 2020, with sales of innovative medicines accounting for $42 billion and Sandoz (generics) sales accounting for $9.6 billion. Both areas benefited from volume adding to sales; however, while innovative medicines sales grew by eight percent, Sandoz's sales showed no growth due to pricing pressures.
The company's 2021 net income was $24 billion, in part owing to the $14.6 billion gain from divesting Roche's shares.
Operating income increased by 15 percent to $11.7 billion driven by higher sales and lower legal expenses, with a core operating income of $16.6 billion (an increase of eight percent).
Core net income witnessed a seven percent increase to $14.1 billion and core EPS increased nine percent to $6.29.
Key innovative medicines adding to sales included the pharmaceuticals Entresto, Cosentyx, Zolgensma and Kesimpta, and oncology products Promacta/Revolade, Kisqali, Jakavi and Tafinlar & Mekinist. Sandoz sales declined two percent in Europe and 15 percent in the US; however, global biopharmaceuticals sales grew 10 percent to $2.1 billion.
Novartis predicts 2022 will see overall group sales and core operational income growing at mid-single digit levels. It expects innovative medicines to continue its growth, while Sandoz's sales will be broadly in line with 2021 and its operational income declining at single-digit figures.
Sanofi
Sanofi's financial report reveals €37.8 billion in sales, a 7.1 percent growth from 2020. The growth was mainly driven by Dupixent® (€5.2 billion) and vaccines (€6.3 billion).
Business APS was €6.56, up 11.9 percent on a reported basis and 15.5 percent at CER. However, IFRS EPS was down 49.3 percent at €4.97, reflecting capital gain from sales of Regeneron in 2020.
Sanofi also reported cost savings of €2.4 billion in 2020 and 2021, which it reinvested to drive growth. Free Cash Flow reached €8 billion, doubling over the last three years and exceeding guidance for 2022.
The Board proposed an annual dividend of €3.33, an increase of 4.1 percent.
Based on these results, its mergers and acquisitions activities and R&D pipeline, Sanofi expects 2022 business EPS to grow low double-digit at CER.