EU biopharma's got talent?
The European biopharma industry has gained considerable momentum recently, resulting in greater competition among firms for truly transformative leaders…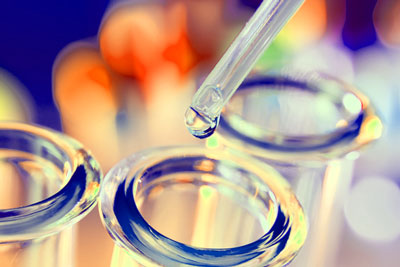 The European biopharma industry has gained considerable momentum recently.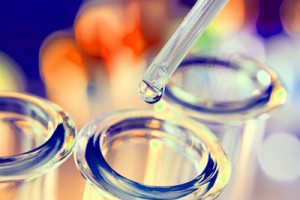 The momentum is fuelled by a global investor pool providing both venture funding and support for initial public offerings. As a result of this biopharma boom, there is greater competition among European firms for truly transformative leaders who can create and maintain investor confidence.
In order to gauge the state of the senior talent market for European firms, Catalyst Advisors conducted an online survey of 40 Chief Executive Officers and board members of European biopharma companies and Managing Directors of European healthcare investment firms.
Their survey results paint an interesting picture of the current recruitment situation. More than two thirds of respondents foresee that the availability of investor capital will continue to expand during the next one to two years, while only 10% expect a contraction. While this is good news for the industry, there are natural limits to how fast the talent pool can expand to meet the increased need for leadership. As a result, competition for top executives will increase significantly.
EU biopharma need to look at what they offer
So how can European biopharma firms  stand out to win over the talent? European Pharmaceutical Review spoke with Simon Bartholomew, partner at Catalyst Advisors and head of their European division, to find out more. He explained that companies need to look at the complete package that they have on offer. While money and equity still have obvious influence, candidates are now looking for companies that have a compelling story, a good location and exciting science. Indeed, we have seen movement in the industry whereby senior executives have left positions in big pharma to take on roles that offer more dynamic projects. For example, earlier this year, Julian Gangolli made the move from president of Allergan to GW Pharmaceuticals, taking on responsibility for setting up their US division. GW has great potential with an innovative pipeline that includes a number of cannabinoid product candidates. Simon Bartholomew explained that EU biotech firms need to take note of this – it is possible to attract top names to their businesses provided that they take a holistic view of the package they offer.
Access and competition for qualified candidates is an obvious challenge for European biopharma companies. Whilst a sizable number of respondents to Catalyst Advisors' survey are able to identify and recruit those who meet their expectations, even more struggle to do so. This result is significant. Finding a pool of qualified candidates from which to recruit is the most fundamental hurdle in the recruiting process. Those who have this under control – presumably through access to superior networks and assessment strategies – enjoy a significant competitive advantage over those without these resources. Over time, this dynamic could lead to a stratification of firms into talent "haves and have nots", with obvious implications for the ability to execute and meet performance benchmarks.
This issue is exacerbated as European biopharma firms compete with US companies for candidates. Whilst the EU biopharma market has been established for a while, it is not as mature as the US biopharma market, and companies need to be aware of this. Simon Bartholomew explained that many US biopharma firms have the experience and recruitment infrastructure capable of attracting top players, as well as deeper pools of capital, and EU companies need to step up to compete with this.
Quality of management linked to access to capital
Ultimately, the incentive for having excellent assessment and hiring processes lies in the link between quality of management and access to capital. 95% of respondents to the Catalyst Advisor survey ranked quality of management as the most important or second most important consideration with investors. Since capital relies so much on the quality of senior management, we asked Simon Bartholomew if there is a group of key talent and organisations that companies seek out. He explained that there are names in the industry that can almost certainly be relied upon to attract investment. Firms therefore need to look critically at their recruitment processes to ensure that they are not negatively affecting their ability to raise capital.
Finally, beyond the hiring process, and to ensure post-recruitment success and retention, Simon explained that EU biopharma firms need to place a greater focus on "cultural fit". Half of the companies in the survey ranked cultural fit as the smallest or second-smallest risk to candidate success. Given that finding candidates with the right competencies is a concern, firms see focus on cultural fit as a luxury. But the fact is that poor cultural fit poses a huge risk for all firms, irrespective of how mature their recruiting function is. Firms that view cultural fit as something to be addressed later are likely to pay the price in higher turnover and lost momentum today.