Rapid methods update: revisions to a United States Pharmacopeia chapter
Posted: 3 September 2015 |
From 2010 to 2013, European Pharmaceutical Review published a very successful series on rapid microbiological methods (RMM) that included hot topics such as the European Medicines Agency's and US Food and Drug Administration's expectations, implementation strategies, scientific principles behind the technologies and validation.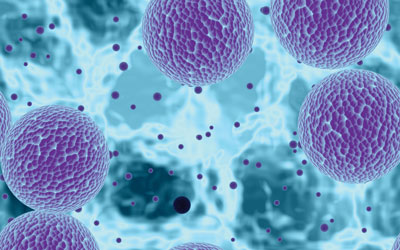 The final article of the 2012 series introduced the United States Pharmacopeia's (USP's) plan to revise informational chapter <1223>, Validation of Alternative Microbiological Methods. On June 1, 2015, a substantially modified chapter <1223> was published in the second supplement to USP38/NF33 with an official date of 1st December 2015. Because the original USP chapter was published almost 10 years ago, this article will review the most notable changes and compare them with what is recommended in the Parenteral Drug Association (PDA) Technical Report Number 33 and the proposed revision to European Pharmacopoeia (Ph. Eur.) chapter 5.1.6.
A reason for change
In 2012, the scientific community learned of the USP Microbiology Expert Committee's desire to significantly revise the 2006 version of USP <1223>. The committee envisioned a chapter that would offer greater flexibility in accommodating future alternative microbiological methods and be less prescriptive for a wide range of stakeholders, especially those that require novel technologies for the rapid release of specialised products (e.g., cellular therapy and compounded medicines). For these reasons, the committee developed an improved chapter with enhanced guidance on equipment qualification, analytical method validation and suitability, user requirements and better explained how to demonstrate equivalence or non-inferiority to the compendial methods.
At about the same time the USP started its revision process, the European Directorate for the Quality of Medicines initiated a program to enhance Ph. Eur. chapter 5.1.6, Alternative Methods for Control of Microbiological Quality. Earlier this year, a draft revision was published in Pharmeuropa for public review and comment3. The chapter was essentially completely rewritten to take into account new technological developments, the impact of process analytical technology (PAT) and real-life examples of how companies have validated alternative and rapid methods since the publication of the original chapter in 2006. Additionally, the proposed validation sections have been restructured to provide details on what are called primary validation and validation for the intended use associated with qualitative, quantitative and identification methods. And for those who recall the chapter's appendix of an example protocol based on bioluminescence, this has been removed in favour of three new case studies employing an adenosine triphosphate-based rapid sterility test using membrane filtration, a quantitative test for the enumeration of microorganisms via solid phase cytometry (i.e., viability staining followed by laser excitation) and a PCR-based microbial identification technique…
Issue
Related organisations