2015 Excellence in ADHD Patient Group Awards: Patient advocacy at Shire
Posted: 20 October 2015 |
In the run up to ADHD Awareness Week, European Pharmaceutical Review spoke with Tom Croce, Head of Global Patient Advocacy at Shire, to find out more about the awards and what makes Shire a 'patient-centric' company…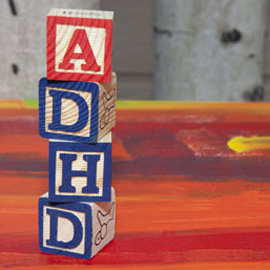 In an age where information is now easily, and often freely, accessible via the Internet and social media, the gap that once lay between pharmaceutical companies and patients has disappeared.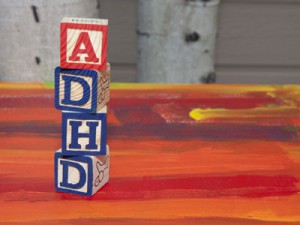 Pharma now has to engage directly with patients rather than communicating with them through an intermediary such as a physician and to develop relationships with patients, they are increasingly embracing patient advocacy and collaborating with patient groups.
Shire is one such firm that takes patient advocacy seriously and with great enthusiasm. The Irish-headquartered biopharmaceutical company has recruited a team to work as a Patient Advocacy division within the company to help its staff understand patient needs. Through this they have built up strong ties with patient groups, inviting organisations to visit their facilities. Shire also encourages its staff to take part in events organised to raise the profile of diseases. Examples of their commitment to collaborating with patient advocacy groups can be seen in the events and activities that the company has arranged as part of ADHD Awareness Week. Activities are to include a walkathon through Zug and a "Lunch-and-Learn" with patients with the disorder. Also, to celebrate the work carried out by ADHD patient groups, last year saw the launch of Shire's Excellence in ADHD Patient Group Awards.
A 'patient-centric' company
Shire are running the Excellence in ADHD Patient Group Awards again this year. In the run up to ADHD Awareness Week, I spoke with Tom Croce, Head of Global Patient Advocacy at Shire, to find out more about the awards and about what makes the company 'patient-centric'.
I asked Tom what drove Shire to launch the awards last year. Tom explained, "As a company we wanted to recognise not just every organisation out there but some that have risen to the top with some very creative and significant programmes to support patients and their families. For Shire, ADHD is a big part of our company and it has been a big part of the company for some time. This is an opportunity for us to demonstrate our commitment to the ADHD patient, their families and to the space in general."
Indeed, Shire has over 20 years of experience in developing treatments for ADHD. Only last month, its non-stimulant ADHD treatment, Intuniv (guanfacine hydrochloride prolonged release tablets), was approved in the EU for adolescents and children.
Recognition to inspire patient groups
Last year's prize-winners were ADHD Hellas of Greece for their 'Empowering Adults with ADHD' project, the ADHD Association of Denmark for their 'Wild and Quiet' programme, and the Federation of Andalusian ADHD Supporting Organisations of Spain for their ADHD therapeutic summer camps. Tom commented on the judges' criteria for deciding which patient organisations win the award. "What the judges are really looking for is how creative they are, how innovative. Are they really going beyond what other organisations offer? It also becomes about how widely used are some of these programmes.
"A side benefit of this is making sure Shire puts as much recognition around this as possible so that other groups can find inspiration in what others have done. I'm sure you are aware of the ice-bucket challenge. That just took off and became viral on social media. That drove other groups, when they saw the success of that programme, to look at things they could do that could drive that kind of viral, significant presence. There have been a lot of creative things that have come out of it."
"This is why we are here, this is what we do"
Beyond the Patient Group Awards, I wanted to know how what impact patient advocacy  has on the company. Tom explained: "We try to bring patients from all the areas we work with into Shire to educate everyone. Our CEO will start every one of his senior level meetings with a patient presenting their condition and telling their story and journey: they are not patients who are necessarily on our products; they are patients who have diseases in the areas we work in. It grounds the employees as it reminds them 'this is why we are here, this is what we do'. I think this is really important as it sets the tone for the company."
Tom continued, "It's about really trying to bring that patient perspective into the company so we can do as good a job as we can. So when we develop medicines or tools or resources we get that patient voice in. We work with patient groups to help us understand a patient's need on a daily basis. If we are going to develop a patient education campaign or material, these discussions are the building block."
Finally, I asked about the impact that patient advocacy has on the treatments that Shire makes. "Patient advocacy has its strongest role in really making sure patients have access to treatments. In many European countries where the government is the central payer, this means lobbying bodies like NICE and advocating on behalf of the patient. Patient groups play a huge role in ensuring government bodies understand the needs of the patient. This is where they have a really strong role. Often, rare disease communities have a very small voice and sometimes the patient group is the only voice a body like NICE will hear in terms of advocacy."
Shire will announce the winners of the 2015 Excellence in ADHD Patient Group Awards during ADHD Awareness Week on Thursday 22nd October 2015.