Soligenix on IDR technology and SGX942
We discuss Innate Defense Regulator (IDR) technology with Soligenix's Chief Scientific Officer, Dr Oreola Donini, and find out more about SGX942…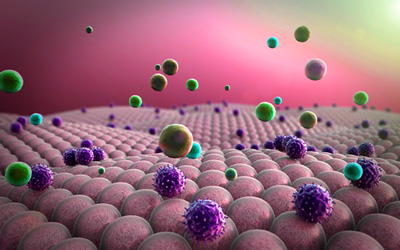 Soligenix recently published preclinical efficacy data demonstrating the mechanism and broad-spectrum activity of disquetide, a novel Innate Defense Regulator (IDR) and the active ingredient in the company's lead IDR drug product SGX942 for the treatment of oral mucositis in patients with head and neck cancer.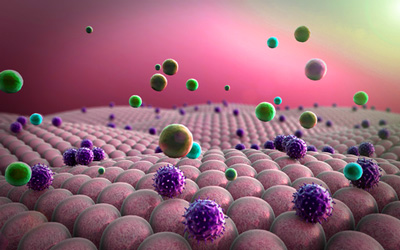 SGX942 demonstrated positive results in a Phase II clinical trial of oral mucositis in head and neck cancer patients receiving chemoradiation therapy, not only reducing the duration of severe oral mucositis, but also reducing the incidence of infection as well as potentially enhancing the anti-tumour response.
Soligenix began developing IDR technology in the context of infectious disease and government bio-defense vaccines before utilising this technology in their biotherapeutic pipeline. The Phase II results not only confirmed the potential efficacy of IDRs in the context of oral mucositis, but also prove that the unique biology of IDRs translates well into the human clinical setting.
We caught up with Dr Oreola Donini, Chief Scientific Officer of Soligenix, to find out more about IDR technology and SGX942.
What is IDR technology?
Innate Defense Regulators (IDRs) are a new class of compounds with a novel mechanism of action.  These compounds modulate the innate immune system by impacting a key intracellular checkpoint in the innate immune response.  Innate immunity is an often under-appreciated aspect of the immune system.  While the adaptive immune system can respond to specific insults by generating antibodies and targeted T-cells, the innate immune system is both more general and faster.  The innate immune system is the first line of defense and responds to infection and / or tissue damage.  In addition to fighting off infection and healing tissue, it also mounts an inflammatory response.  While some inflammation is good, triggering adaptive immune responses, too much inflammation is detrimental. By interacting with p62 (also known as sequestosome-1), a "signal integrator" in innate defense signaling pathways present in most cell types, IDRs direct the innate immune response to modulate inflammation and increase anti-infective and tissue-healing activities.
Dusquetide (also known as SGX94), is Soligenix's lead IDR compound.  It has demonstrated preclinical activity in decreasing inflammation, increasing clearance of bacterial infection and increasing tissue healing.  All of these attributes have also been confirmed clinically in both Phase I and Phase II clinical studies.
Dusquetide (under the drug product name SGX942) is being evaluated in a Phase II clinical study in oral mucositis in head and neck cancer patients.  The combination of chemotherapy and radiation treatment for the head and neck cancer causes damage to the oral cavity, which results in painful ulcers which can inhibit speaking, swallowing, eating and even drinking.  The mucositis can be so severe that patients halt their life-saving tumour treatment.  Innate immunity has a strong impact in mucositis, and the inflammation associated with the innate immune response to the tissue damage caused by the chemotherapy and radiation is believed to exacerbate the damage caused by the tumour treatment.  Treatment with SGX942 reduced the duration of severe oral mucositis in this patient population.  At the same time, the incidence of infection was also decreased. These results demonstrated that the IDR technology translates well from preclinical animal models to the clinical setting.       
How do IDRs differ from antibiotics?
Antibiotics directly target the bacteria – encouraging bacterial cell death through a variety of mechanisms.  IDRs do not interact with the bacteria.  Rather, they augment the host response to the bacteria, enhancing the normal responses of the innate immune system.  Because IDRs do not target the bacteria directly, it doesn't matter how the bacteria behave, if they are intracellular or extracellular, have developed adaptations to antibiotics or not, have gram-positive or gram-negative membranes.  Thus, IDRs are very broad spectrum.  In contrast, antibiotics are usually directed to only a subset of bacteria, depending on their specific mechanism.
Could IDRs present a solution to antimicrobial resistance?
Absolutely, IDRs actually have a number of advantages:
They can be used where antibiotics are contra-indicated.  For example, in patients where patients are at high risk of infection, but do not yet have an infection, and where the use of antibiotics would likely increase resistance.
They can be used where antibiotics are insufficient.  For instance, if an infection is resistant to antibiotics, the use of IDRs would provide another avenue of attack on the bacteria. 
IDRs are complementary with antibiotics – so the two solutions can be used together.  IDRs may therefore reduce the need for antibiotics (dose-sparing) and therefore decrease the emergence of antibiotic resistance.
IDRs can operate independently of antibiotics as well and while in life-threatening situations, all solutions would be utilized at the same time (antibiotics, IDRs, etc), in less severe situations, IDRS may be used first, prior to antibiotics.
Tell us more about the IDR compound SGX942 and its efficacy in oral mucositis.
SGX942 (with the active ingredient dusquetide) is the lead clinical IDR.  A phase II clinical study in oral mucositis is ongoing and results from the treatment phase were announced in December 2015.  This exploratory study achieved all objectives, including identifying a best dose of 1.5 mg/kg. The study enrolled 111 patients across three SGX942 dose groups (i.e., 1.5, 3.0, and 6.0 mg/kg) and a placebo group and evaluated patients undergoing CRT for head and neck cancer. In the 1.5 mg/kg treatment group, the median duration of severe oral mucositis was decreased by 50%, from 18 days to 9 days (p=0.099), meeting the prospectively defined statistical threshold of p<0.1 in the study protocol. Further, patients receiving the most aggressive CRT in this dose group had even more striking reductions in their median duration of severe oral mucositis of 67%, from 30 days to 10 days (p=0.040). Clinicians are most concerned about severe oral mucositis, which includes patients who cannot eat and/or drink due to their mouth ulcers.
In addition to the oral mucositis findings, a trend towards increased incidence of "complete response" of tumour at the one month follow up visit was observed (47% in placebo vs. 63% in SGX942 at 1.5 mg/kg). Decreases in mortality and significant decreases in infection rate were also observed with SGX942 treatment.
The findings in oral mucositis, infection and even the potential for tumour control were all observed in the preclinical studies, and this study provided confirmation that all the preclinical activities (including  fighting a variety of bacterial infections) translated to the human situation.
What's the next step for SGX942?
We are continuing to pursue SGX942 in oral mucositis, with plans to initiate a Phase III study in 2017.
Do Soligenix have other products in development that use IDR technology?
We are pursuing other indications, including bacterial infections and sepsis, with the dusquetide moiety. For instance, we recently demonstrated activity in infection against B. pseudomallei, an antibiotic-resistant organism endemic in southeast Asia and a Category B Biothreat agent.
Further details on IDR action in infection control can be found in the following publications:
North JR, Takenaka S, Rozek A, Kielczewska A, Opal S, Morici L, Finlay BB, Schaber CJ, Straube R, Donini O. A novel approach for emerging and antibiotic resistant infections: Innate defense regulators as an agnostic therapy. J Biotech 2016; 226: 24-34. http://www.sciencedirect.com/science/article/pii/S0168165616301390
Scott MG, Dullaghan E, Mookherjee N, Glavas N, Waldbrook M, Thompson A, Wang A, Lee K, Doria S, Hamill P, Yu JJ, Li Y, Donini O, Guarna MM, Finlay BF, North JR, Hancock REW. An anti-infective peptide that selectively modulates the innate immune response. Nat Biotechnol 2007;25: 465-72. http://www.nature.com/nbt/journal/v25/n4/full/nbt1288.html
Yu HB, Kielczewska A, Rozek A, Takenaka S, Li Y, Thorson L, et al. Sequestosome-1/p62 is the key intracellular target of innate defense regulator peptide. J Biol Chem. 2009;284,36007-11. http://www.jbc.org/content/284/52/36007.long
Biography
Oreola Donini, PhD, has been with Solgenix since August 15, 2013 and is currently the company's Chief Scientific Officer and Senior Vice President, a position she has held since December 5, 2014. Dr Donini served as Solgenix's Vice President of Preclinical Research and Development from August 15, 2013 until December 4, 2014. She has more than 15 years' experience in drug discovery and preclinical development with start-up biotechnology companies. From 2012 to 2013, Dr Donini worked with ESSA Pharma Inc. as Vice President Research and Development. From 2004 to 2013, Dr Donini worked with Inimex Pharmaceuticals Inc., ("Inimex"), lastly as Senior Director of Preclinical R&D from 2007-2013. Prior to joining Inimex, she worked with Kinetek Pharmaceuticals Inc., developing therapies for infectious disease, cancer and cancer supportive care. Dr Donini is a co-inventor and leader of the Company's dusquetide (SGX94) innate defense regulator technology (IDR), developed by Inimex and subsequently acquired by the Company. She is responsible for overseeing the manufacturing and preclinical testing of SGX94, which demonstrated efficacy in combating bacterial infections and mitigating the effects of tissue damage due to trauma, infection, radiation and/or chemotherapy treatment. These preclinical studies resulted in a successful Phase I clinical study and clearance of Phase II protocols for oral mucositis in head and neck cancer and acute bacterial skin and skin structure infections. While with ESSA Pharma Inc. as the Vice President of Research and Development, Dr Donini led the preclinical testing of a novel N-terminal domain inhibitor of the androgen receptor for the treatment of prostate cancer. While with Kinetek Pharmaceuticals Inc., her work related to the discovery of novel kinase and phosphatase inhibitors for the treatment of cancer. Dr Donini received her PhD from Queen's University in Kinston, Ontario, Canada and completed her post-doctoral work at the University of California, San Francisco. Her research has spanned drug discovery, preclinical development, manufacturing and clinical development in infectious disease, cancer and cancer supportive care.
Related topics
Related organisations