Seal of approval: What makes a seal safe, hygienic and cost-effective?
FTL's Russ Pimblett talks us through sealing issues: colour options, materials choices, hygiene concerns and how to be cost effective and safe…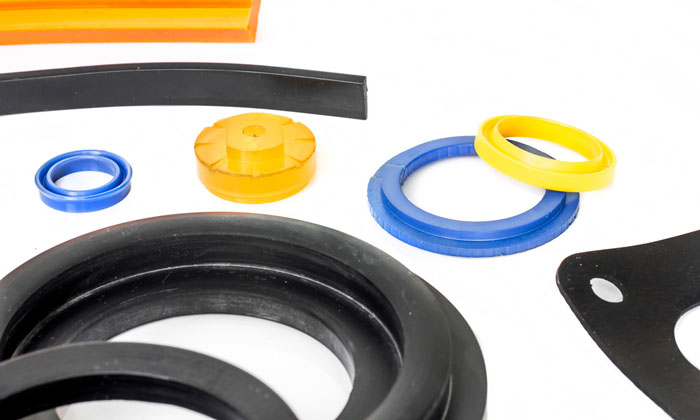 If asked to name a colour associated with 'food grade' or 'hygienic' products we often think of the colour blue. Blue sticking plasters, blue hairnets and blue rubber gaskets have become emblems of hygienic production areas. But why?
Sealing Bluetopia?
Blue is highly visible to the human eye, and can be easily seen should it make its way into the process media. Many powders in the pharmaceutical industry are white, making blue a highly contrasting colour. Examples can be seen all around us, with workplace and road signs often using blue and white colour schemes.
However, colour contrast is not the same as visibility. How visible is one sticking plaster in a 500kg batch of product? How about a fragment of a seal which had broken away from a gasket during 24 hours of continuous production? In these scenarios, whilst blue may contrast with the process media, if it is not on the surface and not in the line of sight, then it isn't visible.
Perhaps we should trust in technology over the human eye? Advances in metal detection techniques and an ever-increasing range of metal detectable materials mean that we are no longer dependent on a seal's 'blue-ness' alone to detect contaminants and prevent risk to the consumer.
Prevention is better than the cure
While metal detectable seals may be one way to catch contaminants in a system, in most cases it is preferable to prevent contamination in the first place. Contamination events are costly, with resulting investigations, scrapped product, clean-down, decontamination and even product recalls to consider.
With seals and sealing elements there are many failure modes, of which a breakdown of the seal into the process media is one outcome. The selection of FDA, USP and EC1935/2004 compliant and approved sealing materials can mitigate risk to the consumer, but ideally seal failure and subsequent contamination events should be avoided.
Know all the facts… all the facts
Incorrect material selection is one of the most common causes of seal failure. It is not uncommon for materials to be selected based on process media and conditions alone, with insufficient consideration given to the media, temperatures and pressures involved in Clean In Place (CIP) and Sterilise In Place (SIP) procedures.
The chemicals used in CIP attack many elastomeric seals, causing swelling, leaching, loss of mechanical strength, embrittlement and ultimately failure. The potential exists for fragments of the seal to break away into the process media.
Exposures to steam (typically 120°C to 135°C) in SIP causes many elastomers to soften and lose mechanical strength, extruding into the pipeline. This thinning of the gasket reduces the compressive load and potentially can result in leaks, as well as bug traps where the seal protrudes into the pipeline.
All rubbers are made equal, right?
Wrong! Materials of the same generic name are not made equal, and it is not sufficient to select a seal on its generic material alone. 
The quality and quantity of the constituent materials will affect seal performance significantly. Substituting base elastomer percentages for low cost fillers serving no purpose other than to bulk out the compound can lead to poor performance. 
Conversely, too much base elastomer and not enough of the correct high performance fillers can also lead to poor performance.
In addition, certain brand names have become synonymous with generic material types. Intentionally or otherwise, this reliance upon brand names can lead to misunderstandings on the actual requirements of a seal.
What makes a seal hygienic?
Many industrial material grades are well suited to sealing oil, gas, seawater and other such media, but would not be appropriate for the pharmaceutical industry.
Adherence to internationally-recognised standards concerning leachable and potentially harmful constituents is critical when selecting seal materials for pharmaceutical and medical applications. The generic terms 'hygienic' and 'sanitary' are commonly used, with the inherent implication that they are suitable for use in the pharmaceutical industry.
A 'Blue EPDM hygienic gasket' may sound like it is fit for purpose in food and pharmaceutical processes, but there is no reference to FDA conformance or a USP Class or 3A sanitary standard. Nor does it state that it is free of Animal Derived Ingredients, or compliant with EC1935/2004.

As with generic materials and brand names, the singular term 'hygienic' can be equally misleading. It can refer simply to the geometry of a seal, designed for use with hygienic couplings used in the pharmaceutical, food and beverage industries.
We all need a little TLC
It's easy to 'add to basket' and fill your shopping cart full of so-called hygienic seals. It's quick and can save money. However, not carrying out the appropriate checks can cost much more than any initial perceived savings.
A trusted specialist supplier that can provide technical support and associated food, pharmaceutical and medical approvals, certifications and traceability can provide peace of mind. Not only does it give confidence that the material has been developed with correct standards and legislature in mind, but expert support in selecting the most appropriate option can also be invaluable. 
This approach ensures product confidence from a safety and contamination perspective. It can also extend the life of seals and sealing elements considerably, reducing seal usage, replacement, downtime and overall Total Lifecycle Costs (TLC) or Total Cost of Ownership (TCO). 
The cost of recall
The main cost of getting it wrong in pharmaceuticals is the obvious risk to human health. However, the costs associated with recalling a product can be astronomical, with a damaging long term impact on the business.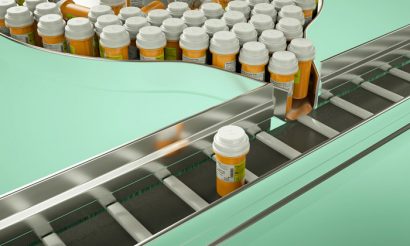 In recent years, well-publicised product recalls involving technology giants and automotive companies have not only seen profits fall, but also a less quantifiable but no less damaging impact on public brand perception.
Selecting a seal may not seem to be of great importance in the day-to-day activity of a busy pharmaceutical manufacturing facility, but the humble seal has a vital role to play in the safety and success of any processing site. A sealing specialist can help you find the right seal for your application from the outset – so why take the risk of going it alone?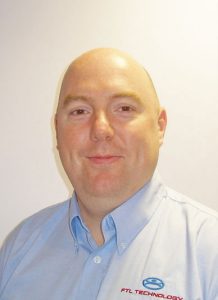 Russ Pimblett is the Business Development Manager (Food, Pharmaceutical and Biomedical) at FTL. He is responsible for developing innovative custom-engineered solutions at FTL Technology for a diverse range of sealing problems, covering everything from large rotating plant through to complex medical devices.