Bring our NIRSolutions® to your Pharmaceutical Process
The implementation of the PAT by the US FDA the effectiveness of the pharmaceutical process increases…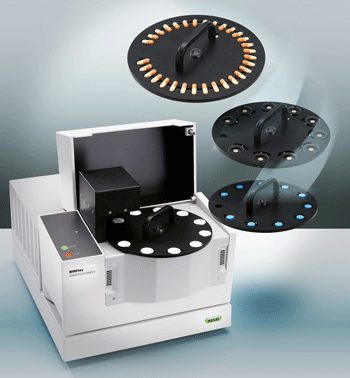 The implementation of the process analytical technology (PAT) by the US FDA the effectiveness of the pharmaceutical process increases, the respective cost are reduced and the time to market will speed up.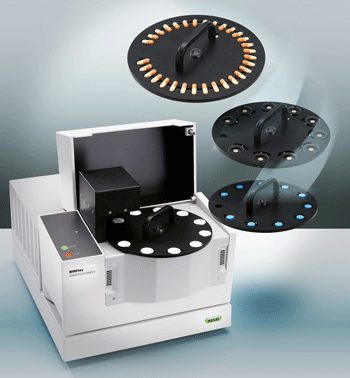 BUCHI offers NIRSolutions® for each customer's entire production chain, from incoming raw materials qualification to final product release. One example of BUCHI NIRSolutions® is the on-line quality control for the tableting process. The BUCHI NIRFlex N-500 FT-NIR spectrometer is integrated into the well-established Fette Checkmaster and the Kraemer UTS system. All production relevant parameters, such as weight, hardness, diameter, thickness and active ingredient content of tablets during the tableting process are determined. The fully automated measurement offers big advantages, including a possibility to adjust the process conditions just in time before thousands of faulty tablets are produced.
Application, service, software and experts' network are the most important element of BUCHI NIRSolutions® providing the successful use of NIR technology for quality control in pharmaceutical process.
Further information; please contact BÜCHI Labortechnik AG.
http://www.buchi.com/nir-analysis_nir-spectroscopy.72.0.html