Production of Avigan® Tablet (favipiravir) accelerated for use against COVID-19
FUJIFILM intends to accelerate production of Avigan to 100,000 treatment courses per month by July and up to 300,000 by September 2020 to meet demand for possible use treating COVID-19.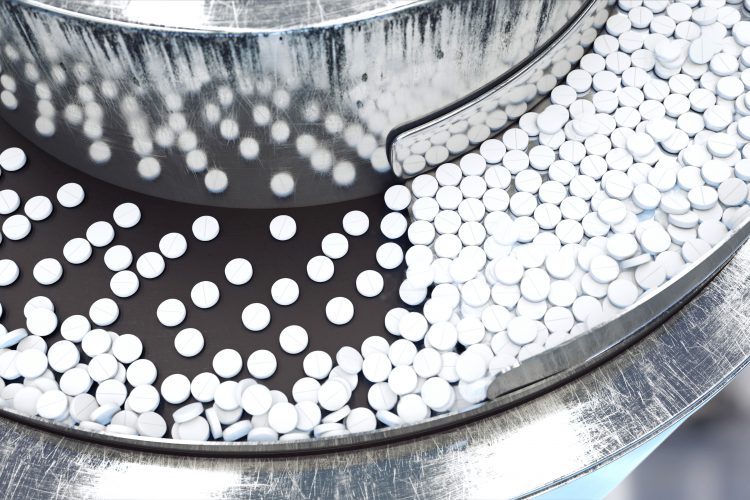 FUJIFILM Corporation has announced it has expanded its manufacturing capacity and intends to increase production its influenza antiviral Avigan® Tablet (favipiravir) by approximately 2.5 times by July. Avigan is currently in clinical trials testing its efficacy and safety in treating COVID-19 patients.
The company has expanded its manufacturing capacity at FUJIFILM Toyama Chemical Co. Ltd. and also allocated additional capacity at its FUJIFILM Wako Pure Chemical Co. Ltd. facility in Japan, for production of pharmaceutical intermediates used to manufacture Avigan.
The enterprise revealed it has also established strategic partnerships, both domestically and overseas, to source the raw materials and pharmaceutical substances required.
At the beginning of March, when this Avigan production run began, the enterprise was producing approximately 40,000 treatment courses per month. The company intends to progressively increase this to up to 100,000 treatment courses per month by the end of July (approximately 2.5 times the amount). The overall aim, according to FUJIFILM, is to accelerate production up to 300,000 treatment courses per month by September 2020.
The 'treatment course', described by the Japanese Association for Infectious Diseases, is a 14-day treatment regimen. It includes: two loading doses of 1800mg each on Day one, followed by two maintenance doses of 800mg every day until the course is finished at 14 days.
Avigan, approved in Japan for manufacture and sale as an antiviral drug, is an investigational product being administered to COVID-19 patients in clinical studies. It is thought that it may combat COVID-19 as it inhibits the influenza RNA polymerase required for viral replication, the SARS-CoV-2 virus – which is causing the COVID-19 pandemic – is also a single-stranded RNA virus which uses a viral RNA polymerase to replicate its genome.
The Japanese government intends to stockpile two million treatment courses of Avigan, FUJIFILM revealed it will engage with other countries after consultation with the Japanese government.