SGS digicomply launches COVID-19 INTEL
An ai platform for teams on the pandemic research frontline.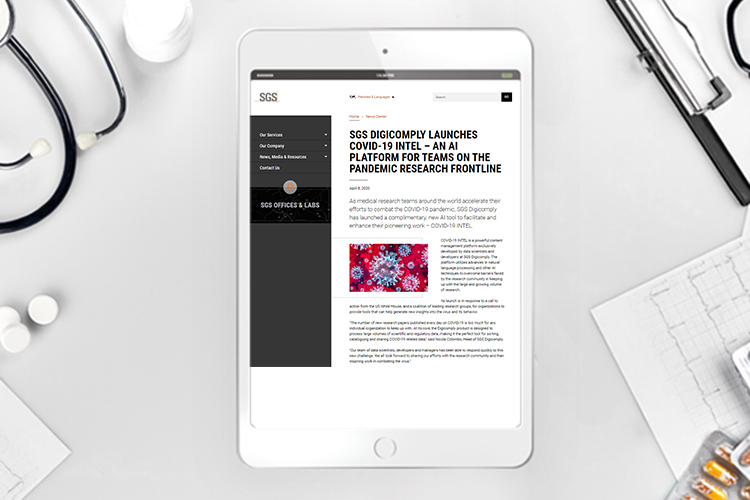 As medical research teams around the world accelerate their efforts to combat the COVID-19 pandemic, SGS Digicomply has launched a complimentary, new AI tool to facilitate and enhance their pioneering work – COVID-19 INTEL.
COVID-19 INTEL is a powerful content management platform exclusively developed by data scientists and developers at SGS Digicomply. The platform utilizes advances in natural language processing and other AI techniques to overcome barriers faced by the research community in keeping up with the large and growing volume of research.
Related topics
Related organisations