Interim analysis indicates Auxora™ is effective in severe COVID-19 pneumonia patients
Interim results showed Auxora plus standard of care improved time to recovery and reduced ventilator use in patients compared to standard of care alone.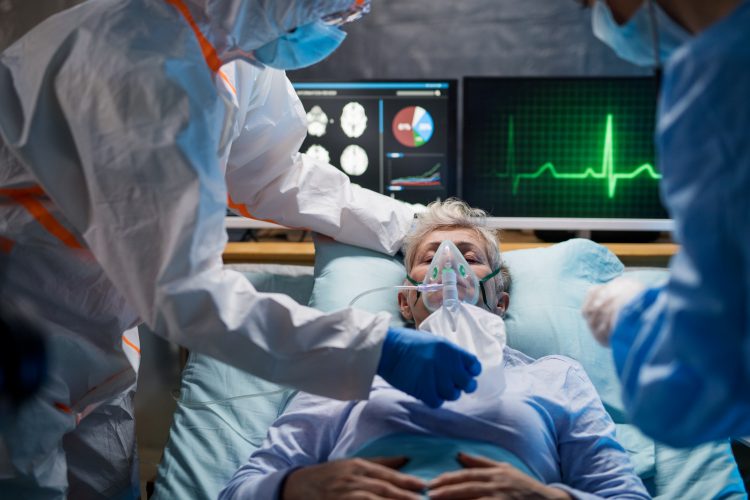 A clinical-stage biotechnology company has announced positive topline data from an interim analysis of its open-label randomised controlled clinical study of Auxora™ (formerly called CM4620-IE) in patients with severe COVID-19 pneumonia on low-flow oxygen therapy (the standard of care [SOC]).
CalciMedica Inc. revealed that, in combination with low-flow oxygen therapy, Auxora reduced the proportion of patients put on ventilators by over 50 percent compared to the SOC group and improved recovery time to less than half that of the SOC patients. The open-label study consists of 26 patients enrolled while on low-flow oxygen and randomised 2:1 to receive Auxora versus standard of care.
Auxora is a selective small molecule inhibitor of calcium release-activated calcium (CRAC) channels, developed to combat CRAC channel overactivation, which can cause acute and severe inflammatory diseases. The company believes this mechanism of action could also combat pulmonary endothelial damage and cytokine storm in patients with COVID-19.
According to the organisation, the US Food and Drug Administration (FDA) has recommended that CalciMedica move into a blinded placebo-controlled study to assess the efficacy of Auxora in treating severe COVID-19 pneumonia. The open-label randomised controlled clinical study has two arms: one enrolled patients with severe COVID-19 pneumonia on low-flow oxygen therapy and the other patients with critical COVID-19 pneumonia on high-flow oxygen therapy. Following the recommendation from the FDA, the severe arm of the study is shifting to a blinded, placebo-controlled design, with patients randomized 1:1 to receive Auxora plus standard of care or standard of care and placebo.
"I am encouraged by the results of the interim analysis, including the reduction in mechanical ventilation use in patients treated with Auxora," said Dr Charles Bruen, a critical care and emergency physician at Regions Hospital in St. Paul, Minnesota, US. "To optimally care for patients with severe COVID-19 disease, it will be essential to introduce a fast-acting therapy that will reduce respiratory complications as part of the standard of care."
Dr Joseph Miller, a Henry Ford Hospital emergency medicine physician and a principal investigator in the trial added, "The clinical outcomes from this study demonstrate the potential effectiveness of Auxora for treating severe pneumonia in COVID-19 patients. We look forward to further investigating this therapy in future research."
Regions Hospital, the Henry Ford Hospital in Detroit and additional sites across the US have been dosing severe and critical COVID-19 pneumonia patients with Auxora under an Investigational New Drug program (IND).