Gerresheimer at the PDA Parenteral Packaging Conference in Phoenix Arizona
Gerresheimer will display its comprehensive range of tubular glass…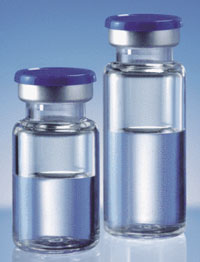 Gerresheimer will be displaying its comprehensive range of tubular glass based primary packaging solutions at the PDA Annual Meeting, which is taking place at the JW Marriott Desert Ridge Resort on April 16 up to 18, 2012 (booth 106) in Phoenix/ Arizona.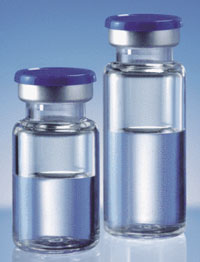 Demand for syringe systems has increased vastly as a result of the increasingly complex and varied requirements posed by the healthcare market, especially physicians and patients, to the pharma and healthcare industry. The Gerresheimer Group offers a comprehensive and innovative portfolio of pharmaceutical primary packaging products and is one of the leading experts in the development and manufacture of syringes made from glass and plastic (cyclic olefins). The ClearJectTMplastic syringe systems are manufactured by Gerresheimer's Japanese partner Taisei Kako.
"Gerresheimer is a strong partner to the pharma industry, delivering innovative packaging products of excellent quality that satisfy all requirements of safety and user friendliness", said Mike Fischer, Vice President Sales, Tubular Glass Americas.
PharmaPlus™ sets a standard. The name stands for a previously unattained premium quality in tubular glass products, tailor-made for biopharmaceutics and similar sensitive pharma products. In addition to syringe systems, Gerresheimer offers vials, ampoules and cartridges in PharmaPlus™ quality. The basis is a new technological concept by which maximum precision and care of the material are achieved in forming and surface-treating tubular glass. A video film which you can access using the following – the link explains details of the unique process chain, taking the example of syringe production.
Gerresheimer manufactures glass pre-fillable syringes as bulk or ready-to-fill products. RTF®-brand ready-to-fill glass syringes can have multicolor printing, a laser-applied identity code and a tamper-evident closure system. They are also delivered to the pharma industry sterile, pre-assembled and, if desired, with baked-on siliconization.
Related organisations
Related people