Sputnik V COVID-19 vaccine over 90 percent effective, interim data shows
Phase III trial interim data has shown that Russia's COVID-19 vaccine candidate, Sputnik V, is 91.4 percent effective.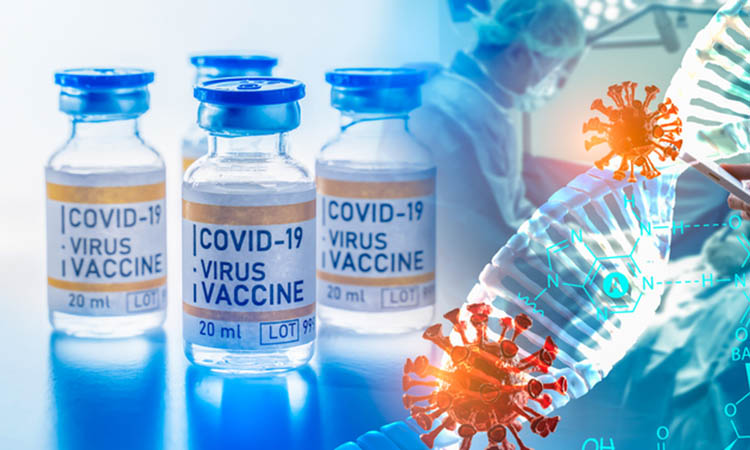 An interim analysis has shown that Russia's Sputnik V COVID-19 vaccine candidate has an efficacy rate of 91.4 percent. The results came from the second analysis of the double-blind, randomised, placebo-controlled Phase III clinical trials involving 40,000 volunteers. 
The results were released by the Russian National Research Center for Epidemiology and Microbiology (Gamaleya Center) and the Russian Direct Investment Fund (RDIF). As of 24 November more than 22,000 volunteers were vaccinated with the first dose and more than 19,000 volunteers with the first and the second dose of the vaccine at 29 medical centres as part of the ongoing clinical trials. Currently Phase III clinical trials are approved and are ongoing in Belarus, the United Arab Emirates (UAE), Venezuela and other countries, as well as Phase II-III in India.
The evaluation of efficacy was carried out 28 days after receiving the first dose (seven days after the second dose) of the vaccine or placebo upon reaching the second control point of the trial in compliance with the clinical trial protocol. 
According to the protocol of Phase III clinical trials of the Sputnik V vaccine, its interim efficacy is calculated at three statistically significant representative control points – upon reaching 20, 39 and 78 cases of SARS-CoV-2 infection among volunteers both in the placebo group and in the group that received the vaccine. The second interim analysis of the Sputnik V vaccine efficacy was carried out on the basis of 39 confirmed cases identified in the placebo group (31 cases) and in the vaccine group (eight cases). The ratio of the placebo group to the vaccinated group is one to three. As of 24 November the researchers report no adverse events. 
Preliminary data on volunteers on the 42nd day after the first dose (equivalent to 21 days after the second dose), when they have already formed a stable immune response, further indicates the efficacy rate of the vaccine is above 95 percent.
The vaccine uses two different vectors based on the human adenovirus, which its developers say allows for a stronger and longer-term immune response as compared to vaccines using one and the same vector for two doses. 
Alexander Gintsburg, Gamaleya Center Director, said: "It is very important that the second interim efficacy analysis of Sputnik V has confirmed our findings from the first stage and shown its efficacy at 91-92 percent. Let me stress that the second analysis was conducted a week after volunteers got the second dose, meaning that their bodies have partially reacted to both doses. We expect the efficacy rate to be even higher based on the data three weeks after the second immunisation when the body's strongest and most stable response is achieved. We plan to conduct the third interim data analysis after 78 confirmed coronavirus cases among volunteers and we have every reason to believe that the results will exceed our initial expectations. The drug's final efficacy assessment will be made available after Phase III clinical trials are concluded."