Vaccine demonstrates efficacy against mutated polio strain in Phase II study
A clinical trial has shown that nOPV2 has the potential to overcome outbreaks caused by a mutated polio strain linked to the Sabin vaccine.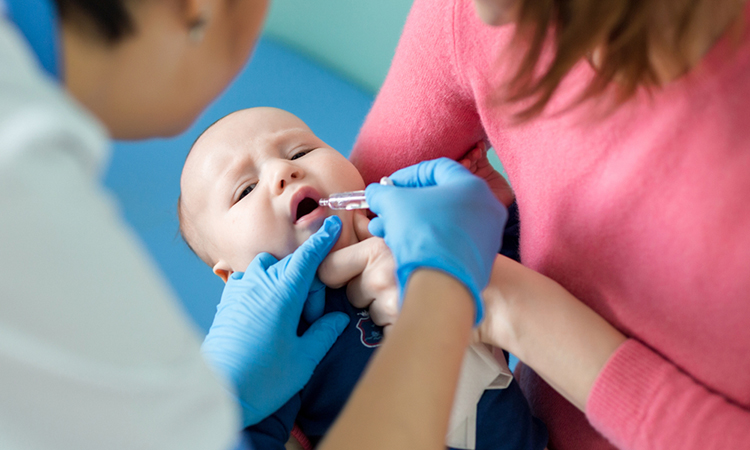 According to researchers, clinical trials to study a new poliovirus vaccine suggest it may have the potential to overcome outbreaks caused by a mutated polio strain linked to the oral vaccine that typically circulates in areas of low immunisation coverage and poses one of biggest barriers to eradication.
The Phase II trials, conducted in 1,200 adults, young children and infants used a vaccine called nOPV2 that was developed to combat poliovirus type 2 – a mutated form of the disease that is causing disease outbreaks across Africa and Asia. Designed to be more genetically stable than the licensed Sabin oral vaccine, the new vaccine appears to be as safe and provides similar immune responses. 
nOPV2 is derived from the live, infectious virus, but has been modified to reduce the likelihood of reverting to a type of the virus that can cause infection and disease in rare circumstances.
Based on the results from these Phase II clinical trials, nOPV2 has received an Emergency Use Listing (EUL) recommendation from the World Health Organization (WHO), making it the first vaccine ever to go through this pathway that is meant for global health emergencies.
The developers say the aim is to now use the prophylactic for outbreak response to vaccine-derived poliovirus that is increasing across Africa as well as Afghanistan, Pakistan, the Philippines, Malaysia and other countries. 
Lead author of the study in adults, Professor Pierre Van Damme from the University of Antwerp, Belgium, said: "Millions of people potentially have no immunity to the spread of vaccine-derived virus, which is caused when the weakened live virus in oral polio vaccines mutates and regains its ability to become infectious, cause disease and spread in communities with low vaccination rates. The nOPV2 vaccine appears at least as safe and effective as the Sabin vaccine and genetically more stable and could be a key breakthrough towards a polio-free world." 
The results of the study were published in The Lancet.