First patient enrolled in clinical trial of COVID-19 vaccine CVnCoV
The first participant has been enrolled in a Phase IIb/III study of CVnCoV, CureVac's mRNA COVID-19 vaccine candidate.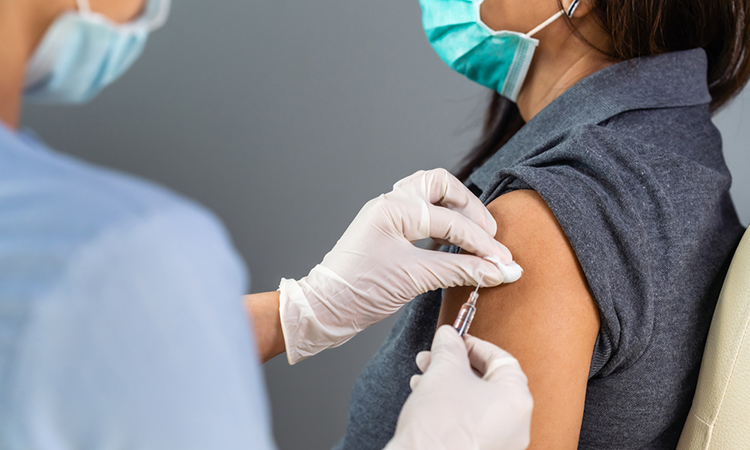 The first participant in a Phase IIb/III study of the mRNA vaccine candidate, CVnCoV, against COVID-19, has been enrolled. Run by CureVac, the randomised, observer blind, placebo-controlled trial called HERALD will assess the safety and efficacy of CVnCoV in adults at a dose of 12µg.
The study is expected to include more than 35,000 participants at sites in Europe and Latin America. Subjects 18 years of age or older will be enrolled at multiple sites and will receive a two-dose schedule of either CVnCoV or placebo.
"With the start of the pivotal Phase IIb/III study, we have reached another important milestone in the development of our vaccine candidate, CVnCoV," said Dr Franz-Werner Haas, Chief Executive Officer of CureVac. "The clinical safety and immunogenicity data achieved to date look promising and we are hopeful that this trial will continue to demonstrate the impact of mRNA technology and our vaccine to prevent COVID-19 and to help defeat this pandemic."
Besides the primary safety objective, the study design includes two primary efficacy objectives: the demonstration of the efficacy of CVnCoV in preventing first episodes of confirmed cases of COVID-19 of any severity, as well as preventing moderate to severe confirmed cases of COVID-19 in participants who have never been infected with SARS-CoV-2.
The efficacy of CVnCoV will be assessed by an event-driven analysis based on a certain number of participants who present with laboratory confirmed symptomatic COVID-19 disease during the study. To ensure continued and close safety monitoring of the participants in the trial, data will be reviewed by an independent Data Safety Monitoring Board on a regular basis.
Following completion of the trial, subjects will continue to be monitored in a one year extension study. This study will collect additional data to evaluate long-term safety, persistence of antibodies to SARS-CoV-2 and the occurrence of COVID-19 cases to assess the duration of vaccine efficacy.