REGEN-COV prevents symptomatic COVID-19 infections, finds analysis
Interim data from the Phase III trial evaluating REGEN-COV™ as a passive vaccine to prevent COVID-19 finds it reduces overall infection rate, viral load and length of infection.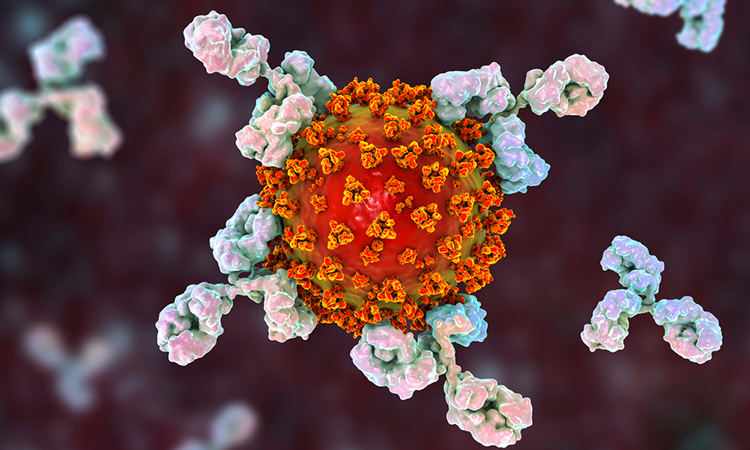 An exploratory analysis shows passive vaccination with Regeneron's REGEN-COV™ (casirivimab and imdevimab antibody cocktail) prevented 100 percent of patients developing symptomatic COVID-19 infections and lowered the overall infection rate by approximately 50 percent.
The Phase III trial is evaluating whether REGEN-COV can be used as a passive vaccine for the prevention of COVID-19 in people at high risk of infection (due to household exposure to a COVID-19 patient). The analysis includes data from the first 409 individuals enrolled in the trial, who were randomised to receive passive vaccination with REGEN-COV (1,200mg via subcutaneous injections) or placebo.
The results include:
There were eight symptomatic infections in the placebo group, none in the treatment group.
A total of 23 infections (symptomatic and asymptomatic) occurred in the placebo arm, 10 occurred in the REGEN-COV patients (all asymptomatic).
Infections in the placebo group had, on average, more than 100-fold higher peak viral load.
Two fifths of placebo group infections lasted 3-4 weeks, while infections in the REGEN-COV group lasted no more than 1 week.
REGEN-COV was associated with lower disease burden:

Fewer total viral shedding weeks (44 weeks placebo versus nine weeks REGEN-COV).
Fewer total symptomatic weeks (18 weeks placebo versus none with REGEN-COV).
"These data using REGEN-COV as a passive vaccine suggest that it may both reduce transmission of the virus as well as reduce viral and disease burden in those who still get infected," commented Dr George Yancopoulos, President and Chief Scientific Officer at Regeneron. "Even with the emerging availability of active vaccines, we continue to see hundreds of thousands of people infected daily, actively spreading the virus to their close contacts. The REGEN-COV antibody cocktail may be able to help break this chain by providing immediate passive immunity to those at high risk of infection, in contrast to active vaccines which take weeks to provide protection. There are also many individuals who unfortunately may be immunocompromised and not respond well to an active vaccine or are otherwise unable to be vaccinated, and REGEN-COV has the potential to be an important option for these individuals. Overall, the REGEN-COV development program has demonstrated definitive anti-viral activity and the collective data strongly suggest it can be effective both as a therapeutic and as a passive vaccine."
According to Regeneron, adverse events occurred more frequently in participants on placebo (18% placebo vs. 12% REGEN-COV), primarily because of the increased rate of SARS-CoV-2 infections in the placebo group. The only death and incidence of COVID-19-related hospitalisation was in the placebo group. Injection site reactions occurred at a rate of approximately two percent in both treatment and placebo groups.
REGEN-COV has Emergency Use Authorisation from the US Food and Drug Administration (FDA) for use in treating people with mild or moderate COVID-19 who are at high risk of developing severe symptoms and requiring hospitalisation and are not currently hospitalised.
In addition to the COVID-19 prevention trial, REGEN-COV is being studied in two late-stage hospitalised patient trials and a Phase III trial for the treatment of non-hospitalised patients.