African Union to receive 220 million doses of Janssen COVID-19 Vaccine
The African Vaccine Acquisition Trust (AVAT) has entered into an advanced purchase agreement for 220 million doses of Janssen COVID-19 Vaccine.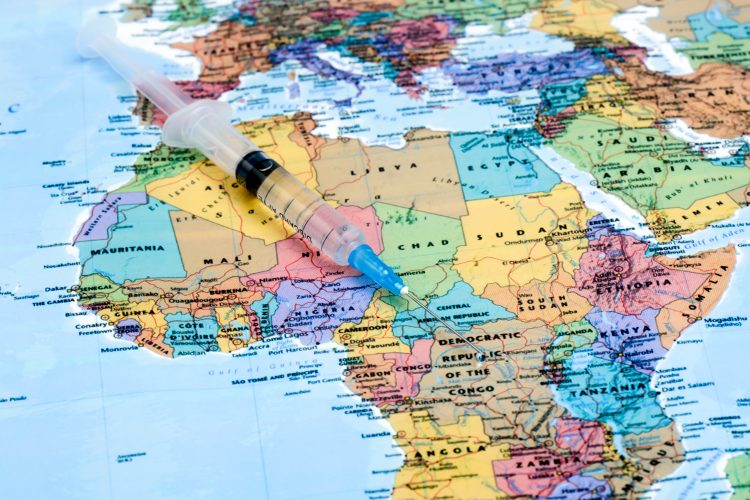 Janssen Pharmaceutica NV has agreed with the African Vaccine Acquisition Trust (AVAT) to make up to 220 million doses of its single-shot COVID-19 vaccine available to African Union (AU)'s 55 member states. Delivery of the vaccine is expected to begin in the third quarter of 2021.
Additionally, under the terms of the agreement, AVAT has the option to order an additional 180 million doses, for a combined total of up to 400 million doses through 2022. The availability of the vaccine candidate is subject to its successful approval or authorisation by the national regulatory authorities of AU member states.
"From the beginning of this pandemic, Johnson & Johnson has recognised that no one is safe until everyone is safe, and we have been committed to equitable, global access to new COVID-19 vaccines," stated Alex Gorsky, Chairman and Chief Executive Officer of Johnson & Johnson. "Our support for the COVAX Facility, combined with supplementary agreements with countries and regions, will help accelerate global progress toward ending the COVID-19 pandemic."
One of the primary concerns in Africa is the spread of the B1.351 variant in the Republic of South Africa that demonstrates increased transmissibility. However, the Janssen COVID-19 Vaccine was shown to reduce symptomatic COVID-19 by 67 percent, compared to placebo, in the Phase III ENSEMBLE study. In this study B1.351 was identified as the cause of 95 percent of the COVID-19 cases in South Africa. The onset of protection was observed from day 14 and was maintained 28 days post-vaccination.
The data also demonstrated the vaccine was 85 percent effective in preventing severe disease across all regions studied and showed protection against COVID-19 related hospitalisation and death across countries with different variants, beginning 28 days after vaccination.
Supply and distribution
The COVID-19 vaccine is being manufactured by Johnson & Johnson in collaboration with nine partners across four continents. One of those partners, Aspen Pharmacare in South Africa, will support vaccine shipments to the AU member states, while continuing to contribute to the global availability of the vaccine.
In addition, the developers stated that the Janssen COVID-19 Vaccine is compatible with standard vaccine storage and distribution channels, enabling delivery to remote areas. The vaccine is estimated to remain stable for two years at -25 to -15°C, a maximum of three months of which can be at routine refrigeration at temperatures of 2°-8°C. This enables the vaccine to be shipped using the same cold chain technologies used to transport other medicines and vaccines in routine use.