Chinese patent reforms to bolster pharma innovation
Market research suggests the new drug patent reforms in China, in addition to other regulatory changes, will incentivise innovative pharma research.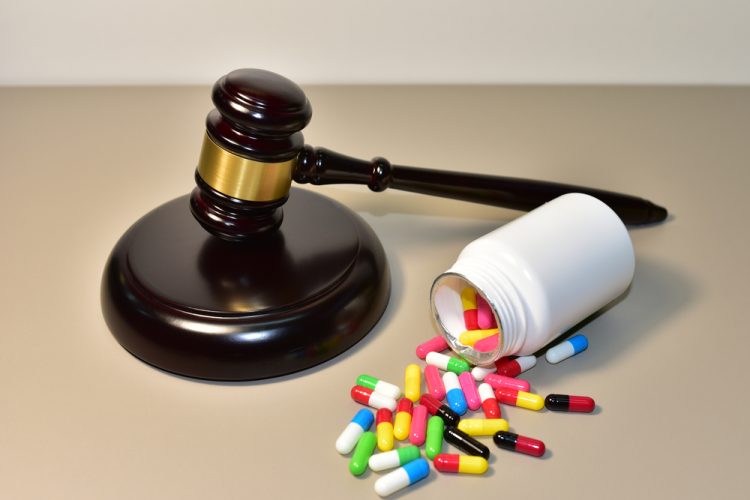 As of the 1 June 2021, China has amended its drug patent policies, introducing a patent term extension for drugs and the patent term compensation system to protect against untimely and unfair generic competition. According to market analysts, the reforms make the Chinese pharmaceutical market more conducive for innovative research companies, both regional and international.
This is not the first time China has revised its patent law and GlobalData explained that this is the latest in a series of regulatory landscape changes in the Chinese market, including the introduction of renewed and expanded Marketing Authorization Holder (MAH) System in December 2019; the new and revised Drug Regulation Registration (DRR) in March 2020; and the introduction of break-through therapy designation in July 2020.
Sasmitha Sahu, Pharma Analyst at GlobalData, commented: "Patent law revisions are the latest strategic developments by China which are a welcome change for pharmaceutical innovator companies. Patent reforms by China following the recent drug regulatory reforms will be looked upon as a greater opportunity to incentivise research and bolster entry into the world's second largest pharmaceutical market." The pharmaceutical industry of China is currently expected to reach $300.9 billion by 2025, growing at a compound annual growth rate (CAGR) of 12.2 percent.
Sahu continued: "Despite being a generic market historically, China has made significant reforms to drive innovative research within the country. Notwithstanding the negative perception owing to the COVID-19 pandemic, China continued to implement major drug regulatory reforms and clinical trial guidelines which ensure faster turnaround of regulatory approvals. Against this backdrop, lucid patent guidelines become more relevant than ever. Domestic pharma companies who have forayed into innovation of late are the most likely benefactors although this will also benefit international innovator companies as well."
According to GlobalData's Pharma Intelligence Center, the Chinese patent authority is currently at the top of the ranking with 16,983 pharmaceutical grants issued so far in H1 2021. Its nearest competitor is the US with 8,114.
The company added that the new Chinese patent laws now accommodate and compensate for the patent period lost owing to regulatory delays like the US and EU patent rules and that the favourable drug regulatory reforms have already encouraged many international pharma companies to enter high-value deals with domestic Chinese innovator companies.
Sahu concluded: "Although China tops the patent filings and grants chart, much of it is driven by domestic filings. As China gains centre-stage in the Asia Pacific (APAC) region for many international pharmaceutical collaborations and deals based on novel therapies, it becomes imperative to have robust patent laws to protect the interests of the innovating stakeholders. Longer exclusivity is likely to attract international innovator companies, which will ensure the Chinese patient population gain access to novel branded therapies."
Related organisations
Related people