Baricitinib reduces mortality of hospitalised COVID patients by 46 percent
New data shows Lilly's Olumiant (baricitinib) significantly reduces the risk of death in hospitalised COVID-19 patients receiving invasive mechanical ventilation or ECMO.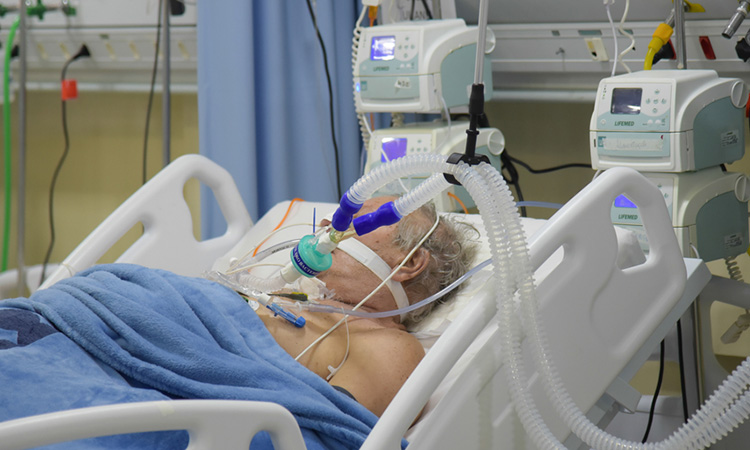 In an additional cohort, hospitalised COVID-19 patients on mechanical ventilation or extracorporeal membrane oxygenation (ECMO) who received Eli Lilly's Olumiant (baricitinib) plus standard of care were 46 percent less likely to die by Day 28 compared to patients who received placebo plus standard of care.
Eli Lilly and Incyte have reported that, in an additional cohort of 101 adult patients from the COV-BARRIER trial, 39.2 percent of those who received baricitinib died by Day 28, compared to 58 percent of the placebo arm, representing a 46 percent reduction in the likelihood of death. Moreover, a similar mortality benefit was observed by Day 60 with a cumulative proportion of death of 45.1 percent for baricitinib compared to 62 percent for placebo. These findings are consistent with the reduction in mortality observed in the overall COV-BARRIER patient population.
The sub-study was a randomised, double-blind, placebo-controlled trial, initiated in December 2020, to assess the efficacy and safety of baricitinib versus placebo when added to standard of care including corticosteroids in patients hospitalized with COVID-19 requiring invasive mechanical ventilation or ECMO at baseline.
"As additional data from COV-BARRIER become available, it is increasingly evident that treatment with baricitinib may help prevent death in some of the most critically ill COVID-19 patients and that baricitinib represents an important treatment option for this vulnerable group of patients in this constantly evolving pandemic," commented Dr E Wesley Ely, professor of medicine and co-director of the Critical Illness, Brain Dysfunction, and Survivorship (CIBS) Center at Vanderbilt University Medical Center and co-principal investigator of COV-BARRIER.
By Day 28, the frequency of adverse events, serious adverse events and serious infections were similar in the baricitinib group (88, 50 and 44 percent, respectively) compared to placebo (95.9, 71.4 and 53.1 percent, respectively). Venous thromboembolic events were reported in six percent of patients treated with baricitinib and 6.1 percent of patients treated with placebo. No new safety signals were identified.
Lilly intends to publish detailed results from this additional sub-study in a peer-reviewed journal and present the findings at a medical meeting in the coming months. The data will also be shared with regulatory authorities in the US, European Union and other geographies.
Baricitinib is an oral JAK inhibitor discovered by Incyte and licensed to Eli Lilly which currently has emergency use authorisation in the US and several other countries for treating COVID-19 in hospitalised adults and paediatric patients.