AstraZeneca and Isis Pharmaceuticals form strategic alliance on RNA therapeutics for cancer
AstraZeneca and Isis Pharmaceuticals, Inc. announced a strategic alliance…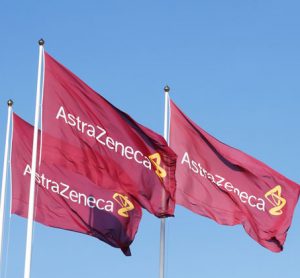 AstraZeneca and Isis Pharmaceuticals, Inc. today announced a strategic alliance for the discovery and development of novel generation antisense therapeutics against five cancer targets, which includes a license to develop and commercialise ISIS-STAT3Rx, a drug Isis is currently evaluating in an early clinical trial in patients with advanced lymphomas. Antisense therapies target the proteins involved in disease processes by destroying the RNA that is involved in creating these proteins. The Isis discovery platform develops specific therapies that bind to messenger RNA (mRNA) and inhibit the production of disease-causing proteins.
The strategic alliance aims to apply AstraZeneca's experience in developing personalised medicines to enhance the drug discovery and development process for four research programmes in the oncology area and to aid in the development of ISIS-STAT3Rx for patient populations that could benefit the most from inhibition of STAT3, a protein that drives cancer growth. The combination of Isis' antisense technology and its new Generation 2.5 chemistry, which increases the potency of its therapeutics, provides AstraZeneca the opportunity to develop drugs that could be much more effective in cancers that are difficult to address with conventional small molecules or antibodies.
"Isis' antisense technology platform allows AstraZeneca to broaden our oncology research efforts beyond traditional drug discovery methods, while at the same time becoming more specific about how we target cancer," said Susan Galbraith, Head of the AstraZeneca Oncology Innovative Medicines Unit. "AstraZeneca's expertise in oncology translational science and our global capabilities in development and commercialisation of oncology products and Isis' innovative approach to discovering novel medicines reflect a common goal of bringing new medicines to cancer patients."
B. Lynne Parshall, Chief Operating Officer and Chief Financial Officer at Isis said: "We are excited to collaborate with AstraZeneca, a global leader in oncology, to apply our technology and drug discovery expertise to developing novel anti-cancer agents. We will benefit from AstraZeneca's extensive oncology expertise in the use of novel pre-clinical animal models to validate targets and develop predictive assays to identify which patients would benefit the most from these new targets."
"ISIS-STAT3Rx is our first cancer drug to incorporate our new technology and we are encouraged by the early clinical data we have observed," said Brett Monia, Ph.D., Senior Vice President, Antisense Drug Discovery at Isis. "While STAT3 is implicated in a number of different cancers, the focus in our ongoing clinical study is to evaluate the effectiveness of our drug in haematologic malignancies, such as lymphoma. We have worked closely with AstraZeneca to design a rapid path to the market for ISIS-STAT3Rx in these patient populations. While working toward this goal, AstraZeneca's resources, expertise and development capabilities also provide us the opportunity to evaluate ISIS-STAT3Rx as a broad-based anti-tumor agent."
Under the terms of the agreement, Isis will receive from AstraZeneca $31 million in upfront and near term payments, comprising a $25 million payment on signing followed by a $6 million payment in the second quarter of 2013 assuming the research programme is continuing. In exchange, Isis has granted AstraZeneca an exclusive license to develop and commercialise ISIS-STAT3Rx and a pre-clinical programme as well as an option to license products developed under a separate research programme. Once licensed, AstraZeneca will be responsible for all further development and commercialisation. AstraZeneca will be responsible for all development of ISIS-STAT3Rx other than the conduct of the ongoing clinical trial, which Isis will complete. Isis is eligible to receive further milestone payments subject to achieving certain predefined clinical success criteria for the ISIS-STAT3Rx programme and pre-clinical milestones for the other programmes. Isis is also eligible to receive downstream development and approval milestone payments, license fees for research programme targets as well as royalties on sales from products that are successfully commercialised.
Related organisations
Related people