Nottingham in €196 million European drug discovery drive
Pioneering chemists from The University of Nottingham are taking part in the biggest-ever European research programme…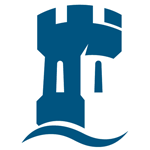 Pioneering chemists from The University of Nottingham are taking part in the biggest-ever European research programme to speed up the discovery of new drugs.

The scientists will be working with leading drug discovery services partner, Sygnature Discovery in BioCity Nottingham, as part of a new European Lead Factory — a huge innovative collaboration between several of Europe's largest pharmaceutical companies, small and medium-sized enterprises (SMEs) and academic researchers. The project will bring €6.2m from the European project into the City of Nottingham.
The project is launched today by an international consortium of 30 partners and is funded by the EU's Innovative Medicines Initiative, which was set up to reverse the decline in the discovery of new medicines over the past 30 years.
BioCity Scotland in Lanarkshire will host the new European Lead Factory screening centre and Joint European Compound Collection with a second screening centre in the Netherlands. This new facility will house a library of 300,000 compounds donated by the participating pharmaceutical companies, with an additional 200,000 to be created by academics and SMEs including the Universities of Nottingham and Leeds. The ELF is significant because for the first time the creativity and pioneering methods of academic chemists will have the full resources of highly efficient synthetic production facilities of the SME's and the medicinal chemistry expertise of the pharmaceutical industry. This will allow the production of libraries of highly original new molecules for screening against a whole raft of diseases.
New medicinal chemistry
To create new drugs the consortium will design hundreds of thousands of new molecules whose architecture has never been seen before. The compound designs will come from both within the consortium and from a public engagement exercise aimed at bringing truly diverse elements into the collection. The compounds will then be synthesised through a unique collaboration of academic and SME-based scientists. The new compounds will be combined with existing collections donated by leading pharmaceutical companies and the screening centre will test them in a wide range of biological screens. The compounds that are found to be 'hit' molecules, ie, which are found to inhibit a disease target, will be taken forward for further testing and development into new potential drugs.
Each new compound created will be used in 240 screenings against a wide variety of diseases including the world's biggest killers, cancer, heart/lung disease and infections. The ELF Screening Centre will carry out around 33,000 screening events per day in the state of the art facility in Scotland.
A giant leap for C21st drug discovery
Dr Robert Stockman, Associate Professor and Reader of Organic Chemistry in The University of Nottingham's School of Chemistry, said: "The project is a brave departure from 'traditional' drug discovery, and it will be fascinating to see if the compounds designed by academics are more or less effective in the search for new lead compounds for development into new therapeutics or biological tools. Certainly, I would think that the types of compounds would be very different in their shape, architecture and functionality. This is a fantastic opportunity for academic chemists to pit their creativity against a wide range of therapeutic targets to further the potential of drug discovery. If this 'grand experiment' is successful, it will no doubt be the blueprint for a whole new collaborative approach towards the discovery of drugs of the future."
Professor Chris Moody, Sir Jesse Boot Professor in The University of Nottingham, said: "The European Lead Factory initiative presents academic chemists with the chance to design and develop their own ideas for drug design, whilst working closely with industry."
Pro-Vice-Chancellor for Research at The University of Nottingham, Professor Saul Tendler, added: "The University of Nottingham is delighted to be participating in this important EU programme under the Innovative Medicines Initiative. It is a major endorsement of our School of Chemistry, and in particular its expertise in organic chemical synthesis directed towards biologically active molecules and drug discovery. It is also an illustration of how the multi-national pharmaceutical industry is changing, with its increasing collaborations with universities in the search for new medicines."
Dr Simon Hirst from Sygnature Discovery, BioCity Nottingham, said: "Sygnature is delighted to be a part of this unique and historic collaboration. The combination of excellent academic science with industrial drug discovery knowhow has been a long term objective of Sygnature Discovery and it is excellent news that we will be working closely with our colleagues at The University of Nottingham, BioCity Scotland and others. This initiative has the potential to be transformational for drug discovery in Europe and should create a new engine for modern discovery. Long term benefits will hopefully include improved medicines and a strong industrial-academic network with unique expertise.
Speaking on behalf of the European Screening Centre team, Dr Glenn Crocker CEO BioCity Nottingham and Scotland said: "The inclusion of both The University of Nottingham and Sygnature Discovery in this pioneering project emphasises the strength of Nottingham pharmaceutical research and brings with it the potential to draw in other academic and SME contributors based in Nottingham and across the East Midlands. For me, the really exciting aspect of this whole project is the opportunity it provides to discover novel drugs through the collaboration of seven international pharma companies and an open call to academics and industry across Europe. On top of that there is the potential to build on this platform, extending it into new screening technologies or wider compound collections."
'Unprecedented access to industrial chemistry'
IMI Executive Director Michel Goldman said: "IMI is very excited by the launch of the European Lead Factory. This unique project is an excellent example of how a public-private partnership can transform the way in which the pharmaceutical sector identifies new medicines. For the first time, it will give European researchers unprecedented access to industry chemical collections and facilitate the translation of their findings into actual treatments for patients. This project will not only advance the chances of success in the discovery of new medicines by European researchers, but also add value by building research capacity in Europe."
The total budget for the project amounts to around €196 million. Of this, €80 million comes from the European Commission's Seventh Framework Programme for Research (FP7), and €91 million is provided as in kind contributions from seven pharmaceutical companies (AztraZeneca, UCB, Janssen, Lundbeck, Sanofi, Bayer, and Merck). The remaining €25 million comes from other contributions from the non-EFPIA participants. Five chemical synthesis SME's (including Sygnature Discovery from the UK), 11 Universities, including Nottingham, Leeds, Dundee and Oxford from the UK, and three other professional companies are also partners.
This groundbreaking public-private partnership aims for a sustainable role in drug discovery after the initial 5-year funding period based on a superior drug discovery output and proven success of this unique open innovation model.
Related organisations
Related people