Positive year one results from Biogen Idec Phase 3 ADVANCE trial of PLEGRIDY™ presented at AAN Meeting
"These full first-year results provide a more complete picture of PLEGRIDY…"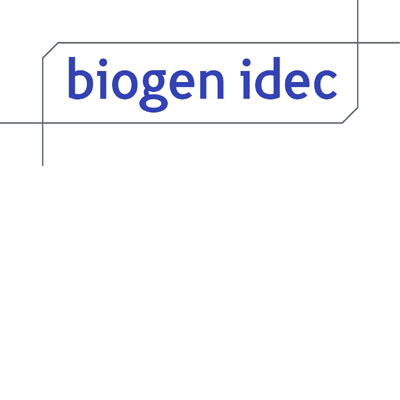 Today Biogen Idec (NASDAQ: BIIB) announced the positive, full first-year results from its two-year pivotal Phase 3 ADVANCE study of PLEGRIDY™ (peginterferon beta-1a), the company's investigational candidate for relapsing-remitting multiple sclerosis (RRMS) dosed once every two weeks or every four weeks. These data, presented today at the American Academy of Neurology's 65th Annual Meeting, indicate that PLEGRIDY significantly reduced multiple sclerosis (MS) disease activity, including relapses, disability progression and brain lesions, compared to placebo at one year.
"These full first-year results provide a more complete picture of PLEGRIDY and its positive effects on the reduction of relapse, disability progression and lesion development," said Peter Calabresi, M.D., director, the Johns Hopkins Multiple Sclerosis Center. "These data suggest that, if approved, PLEGRIDY may offer the benefit of a less frequent dosing schedule, which would be a meaningful advance for people living with MS."
Study Results for Two-Week Dosing Arm at Year One:
Primary endpoint:
PLEGRIDY met the primary endpoint of reducing annualized relapse rate (ARR) at one year by 36 percent compared to placebo (p=0.0007).
Secondary endpoints:
PLEGRIDY reduced the proportion of patients who relapsed by 39 percent compared to placebo (p=0.0003).
PLEGRIDY reduced the number of new or newly enlarging T2-hyperintense lesions on brain MRI scans by 67 percent compared to placebo (p<0.0001).
PLEGRIDY also demonstrated significant positive effects on disability progression by reducing the risk of 12-week confirmed disability progression, as measured by the Expanded Disability Status Scale (EDSS), by 38 percent compared to placebo (p=0.0383).
Additional results:
PLEGRIDY significantly reduced the number of gadolinium-enhancing (Gd+) lesions by 86 percent compared to placebo (p<0.0001).
The incidence of PLEGRIDY neutralizing antibodies was less than 1 percent.
PLEGRIDY dosed once every four weeks was also shown to be effective, and met the primary and secondary endpoints in the ADVANCE trial. PLEGRIDY dosed once every two weeks resulted in a numerically greater treatment effect across these relapse and MRI endpoints discussed above.
"In the first year of the ADVANCE trial, PLEGRIDY demonstrated strong efficacy. We saw a marked reduction in relapse rate and this was supported by MRI results. If approved, PLEGRIDY will make an important therapeutic option in the injectable treatment segment", said Gilmore O'Neill, Vice President, Global Neurology Late Stage Clinical Development at Biogen Idec. "In addition to these encouraging therapeutic results, PLEGRIDY may reduce the treatment burden for patients by reducing the number of subcutaneous injections."
PLEGRIDY showed favorable safety and tolerability profiles in ADVANCE. The overall incidence of serious adverse events (SAEs) and adverse events (AEs) was similar among the PLEGRIDY and placebo groups. The most common SAE was infections, which was balanced across all treatment groups (≤1 percent per group). The most commonly reported AEs with PLEGRIDY treatment were redness at the injection site and influenza-like illness.
PLEGRIDY is a new molecular entity in which interferon beta-1a is pegylated to extend its half-life and prolong its exposure in the body, enabling study of a less frequent dosing schedule. PLEGRIDY is a member of the interferon class of treatments and, if approved, would be a new addition to this class, which is often used as a first-line treatment for MS.
After completing two years in the ADVANCE study, patients have the option of enrolling in an open-label extension study called ATTAIN and will be followed for up to four years.
For members of the media interested in more information and additional resources, please visit www.biogenidec.com/us_media_corner.
About ADVANCE
The two-year Phase 3 ADVANCE clinical trial is a global, multi-center, randomized, double-blind, parallel-group, placebo-controlled study designed to evaluate the efficacy and safety of PLEGRIDY in 1,516 randomized patients with RRMS.
The study investigates two dose regimens of PLEGRIDY, 125 mcg administered subcutaneously every two weeks or every four weeks compared to placebo. The analysis for all primary and secondary efficacy endpoints occurs at one year. After the first year, patients on placebo are re-randomized to one of the PLEGRIDY arms for the duration of the second year of the study.
Related organisations
Related people