FDA approves first BTK inhibitor for lymphoma
The first BTK inhibitor of any kind approved for mantle cell lymphoma treated with a covalent BTK inhibitor, has been granted FDA approval.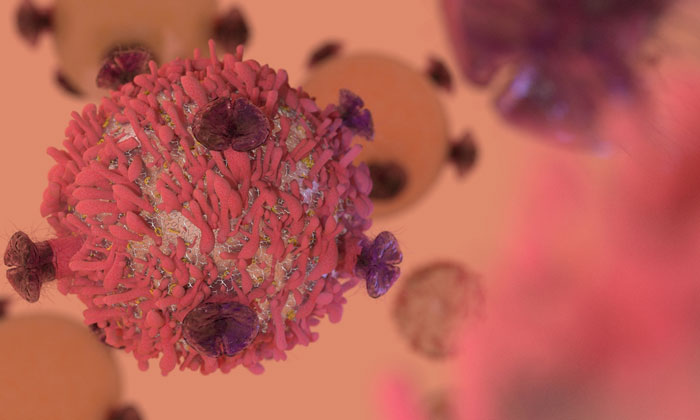 Jaypirca™ (pirtobrutinib) has been approved by the US Food and Drug Administration (FDA), making it the first and only FDA-approved non-covalent (reversible) Bruton's tyrosine kinase (BTK) inhibitor. It is indicated for adults with relapsed or refractory mantle cell lymphoma (MCL) after at least two lines of systemic therapy, including a BTK inhibitor.
The highly selective BTK inhibitor from [email protected], Eli Lilly and Company's oncology division, was approved under the FDA's Accelerated Approval pathway. This was based on response rate from the Phase I/II BRUIN study.
Re-establishing BTK inhibition in mantle cell lymphoma
Jaypirca™ can re-establish BTK inhibition in MCL patients previously treated with a covalent BTK inhibitor (ibrutinib, acalabrutinib, or zanubrutinib). The study demonstrated an overall response rate of 50 percent for covalent BTK inhibitor pre-treated relapsed or refractory MCL patients.
The safety of Jaypirca was evaluated in 128 patients with MCL: 36 percent were exposed for six months or longer. Ten percent of the patients were exposed for at least one year.
"The regulatory approval of Jaypirca represents an important advance for relapsed or refractory MCL, [which currently has] limited [treatment] options and… has a poor prognosis following discontinuation of treatment with a covalent BTK inhibitor," stated Dr Michael Wang, Puddin Clarke Endowed Professor of Lymphoma and Myeloma at The University of Texas MD Anderson Cancer Center.
"We are pleased to bring a meaningful new therapeutic option to patients with MCL that can re-establish the benefit of targeting the BTK pathway after receiving multiple prior therapies, including a covalent BTK inhibitor," shared Jacob Van Naarden, Chief Executive Officer of [email protected]
"These data indicate that Jaypirca can potentially extending the time patients may benefit from BTK inhibition therapy," added Dr Wang.
Availability of Jaypirca
Jaypirca is expected to be available in the US in the coming weeks. Continued approval for this indication may be contingent upon verification and description of clinical benefit in a confirmatory Phase III trial (NCT04662255), which is currently enrolling patients.