Antibody response varies for Big Pharma COVID vaccines
Pfizer, Moderna and Johnson & Johnson COVID-19 vaccines produced varied neutralising antibody levels when assessed for short- and long-term response, says study.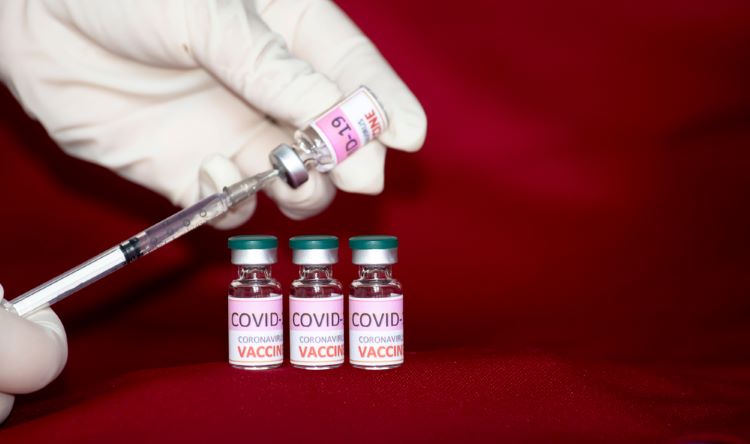 COVID-19 vaccines offered varying degrees of protection in the six months after patients received them. Levels climbed and plunged in two cases and climbed and climbed in another. In the BOOST study (Building Optimal antibOdies STudy), published in Scientific Reports, researchers monitored antibody responses for US Food and Drug Administration (FDA)-approved Pfizer, Moderna and Johnson & Johnson COVID-19 vaccines. The levels of neutralising antibodies in 498 healthy volunteers, ages 18 to 88, were monitored via blood samples.
Neutralising antibody levels of study participants
One month after being vaccinated, volunteers who received the Pfizer vaccine had an antibody response 21 times higher than those who received the Johnson & Johnson vaccine.
Participants who received the Moderna COVID vaccine had a response 51 times higher than those given the Johnson & Johnson vaccine.
"the most striking finding," according to first author Aric Prather, PhD, of the UCSF Department of Psychiatry and Behavioral Sciences, and the Weill Institute for Neurosciences, was that at six months, those on Johnson & Johnson overtook the antibody levels of those on Pfizer and equalled with those on Moderna, since those vaccines' antibody levels declined.
"While the mechanism for this increase is unknown, other smaller studies have suggested this trend, leading us to believe there are robust phenomena not specific to our sample," Prather added.
Additional findings
Age, sex, body mass index (BMI) and smoking status were also found to play roles, according to the new UC San Francisco research.
Among older adults, antibodies were overall 17 percent lower for those on Pfizer and 11 percent lower for those on Johnson & Johnson.
These remained the same for those on Moderna; being 11 percent lower for those with higher BMI on Johnson & Johnson. This was not the case for those on Moderna or Pfizer. Data showed it was 30 percent lower in men than for women. This was irrespective of vaccine type and were 240 percent lower for smokers than for non-smokers. This confirms previous studies, the researchers noted.
"It is encouraging that the stronger vaccine, Moderna, mitigated the effects of some risk factors, particularly age," stated senior author Elissa Epel, PhD, Vice Chair of the UCSF Department of Psychiatry and Behavioral Sciences.
Both Pfizer and Moderna use RNA technology that delivers genetic code to cells that prime the immune system to recognise and attack the coronavirus. The Johnson & Johnson COVID-19 vaccine uses the more traditional virus-based technology to deliver instructions on how to defeat the virus. 
Targeting bivalent vaccines
The three vaccines have since been pulled from the market. The FDA has recommended the newer bivalent vaccines that target the original COVID strain instead. This is in addition to omicron BA.4 and BA.5, with boosters limited to seniors and those who are immunocompromised.
However, the study's findings that certain risk factors may compromise effectiveness may be true for the bivalents. These are also manufactured by Pfizer and Moderna.
"While we have not studied the bivalent vaccination specifically, it's likely that factors like older age, male sex, smoking status and higher BMI can prevent optimal antibody response to the vaccine," commented Epel. 
The researchers will next focus on the effectiveness of the Moderna and Pfizer bivalent vaccines.