Launching Revvity: a scientific solutions company powering innovation from discovery to cure
Leveraging innovation across life sciences, Revvity focuses on transformation to revolutionise next generation scientific breakthroughs that solve the world's greatest health challenges.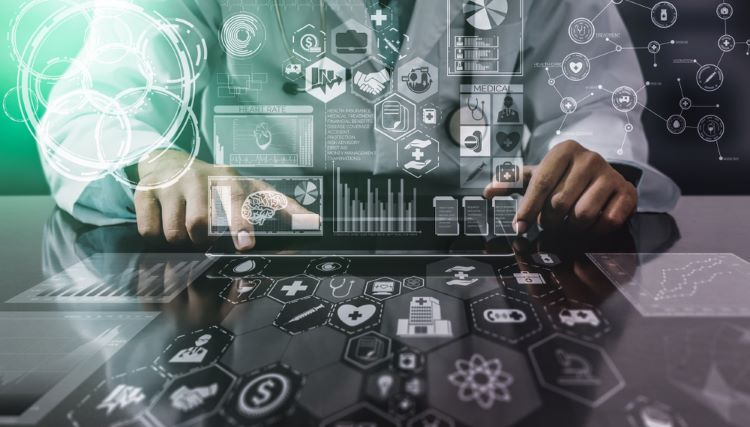 Born from two words, 'revolutionise' (rev) and 'vita' (vit) meaning "life" in Latin, Revvity, Inc. officially launches as a science-based solutions company that leverages innovation across life sciences.
Delivering end-to-end expertise and solutions from research discovery to development, and diagnosis to cure, Revvity provides reagents, consumables, assays, instruments and software to customers in markets ranging from pharma and biotech, diagnostic labs, academia and government agencies. The Company was previously affiliated with PerkinElmer, Inc.
"The unveiling of Revvity is the capstone of a nearly year-long journey that has transformed who we are and reinforces why our work matters," commented Prahlad Singh, President and Chief Executive Officer of Revvity. "At Revvity, we are united with our customers to impact health across the lifespan. Our purpose is to expand the boundaries of human potential through science."
According to the company's CEO, Revvity views "'impossible' is inspiration" and "the challenges facing our customers as a 'call to action'".
"We're a translational company in the sense that our capabilities facilitate decision making between research and clinical customers," remarked Singh. "With cross-business collaborations between our automation, multi-omics offerings, and our Signals software business, we have unique capabilities which put us in an optimal position to accelerate breakthrough solutions – starting with preclinical research and scientific discovery, all the way through to diagnosing and helping to treat disease."
Changes to Brand Architecture
Industry leading franchises, BioLegend, EUROIMMUN, Tulip Diagnostics and ViaCord retain their own names as unique product lines
The Company's comprehensive scientific software platform, previously known as PerkinElmer Informatics, will become Revvity Signals Software, Inc
Revvity Omics replaces PerkinElmer Genomics as the Company's genomics services business
Cisbio, Horizon Discovery, Nexcelom Bioscience, Omni International, Oxford Immunotec, SIRION Biotech and SonoVol will now identify as Revvity, while maintaining their specific product names.
What's ahead?
Revvity's Q1 earnings webcast is scheduled on 11 May 2023 at 08:00 ET. Register here.
The Company will trade under its new name and the stock ticker symbol 'RVTY' at market open on 16 May 2023. At the same time its 1.875 percent Notes due 2026 will begin trading under 'RVTY 26.' Members of the Revvity team will commemorate the new name, brand and stock ticker by ringing the bell that morning at the New York Stock Exchange. A livestream of the ceremony can be viewed here.
Roadshows intended for existing and prospective customers will be scheduled in select global markets to introduce the new brand and latest innovations. Follow Revvity's social media channels for updates.