EC approves lebrikizumab for atopic dermatitis
Monoclonal antibody, lebrikizumab, is approved in Europe for treatment of adults and adolescents with moderate-to-severe atopic dermatitis.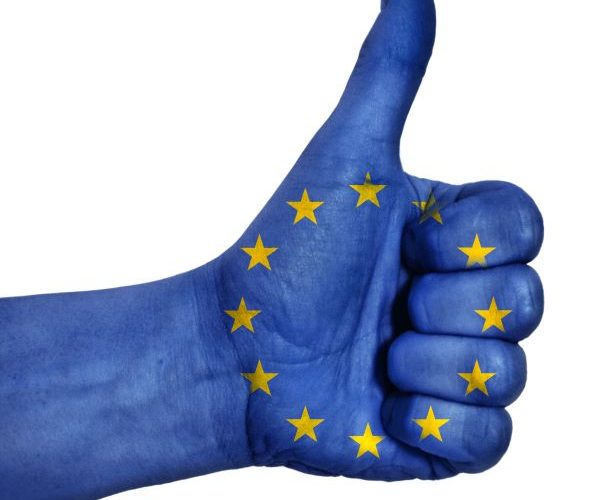 The European Commission has approved Ebglyss (lebrikizumab) for atopic dermatitis patients 12 years and older with a body weight of at least 40kg, who are candidates for systemic therapy.
Almirall has licensed the rights to develop and commercialise lebrikizumab for the treatment of dermatology indications in Europe. The company said it will launch lebrikizumab in Germany, with further European rollout planned throughout 2024.
Lebrikizumab represents a "significant step forward" in patients with moderate-to-severe atopic dermatitis not controlled with topical therapy due to its selective mechanism of action, proven short and long-term efficacy and safety and a monthly maintenance dosing for all patients.
EC approval was based on three pivotal Phase III studies. ADvocate 1 and ADvocate 2, which evaluated lebrikizumab as monotherapy, demonstrated early clinical efficacy at week 16, reducing disease extent and severity by at least 75 percent in almost six out of 10 patients.
ADhere, which assessed lebrikizumab in combination with topical corticosteroids, saw disease extent and severity fall by 80 percent in seven out of 10 patients.
Additionally, almost 80 percent of Week 16 responders who continued treatment with lebrikizumab for atopic dermatitis for up to two years experienced sustained skin clearance, itch relief and reduced disease severity with monthly maintenance dosing.
Could Eli Lilly deliver first-line atopic dermatitis treatment?
The Phase III clinical development programme, which involved some 1,300 patients, also evaluated the safety profile of lebrikizumab. Most adverse events across the studies were mild or moderate in severity. Common reactions included conjunctivitis, injection site reactions, allergic conjunctivitis, and dry eye.
"The arrival of novel biologic treatments is marking a new paradigm in the management of atopic dermatitis," commented Stephan Weidinger, MD, PhD. Professor of Dermatogenetics at the Christian-Albrechts-University and Vice-Head of the Department of Dermatology at the University Hospital Schleswig-Holstein, Campus Kiel, Germany.
Lebrikizumab for atopic dermatitis
Lebrikizumab is a monoclonal antibody that binds IL-13 with high affinity to specifically prevent the formation of the IL-13Rα1/IL-4Rα heterodimer complex and subsequent signalling.
The cytokine IL-13 is key in atopic dermatitis, driving the type-2 inflammatory loop in the skin, leading to skin barrier dysfunction, itch, skin thickening and infection.
Eli Lilly and Company has exclusive rights for the development and commercialisation of lebrikizumab in the US and the rest of the world. Almirall which has licensed the rights to develop the treatment for dermatology indications in Europe expects regulatory decisions for lebrikizumab in moderate-to-severe atopic dermatitis in the United Kingdom and Switzerland.