Doctors fear that new health tech is turning UK into a nation of "worried well"
Posted: 26 January 2015 |
Doctors fear the wealth of health data from the internet and smartphones could be creating a new army of "worried well", a survey for the Astellas Innovation DebateTM shows…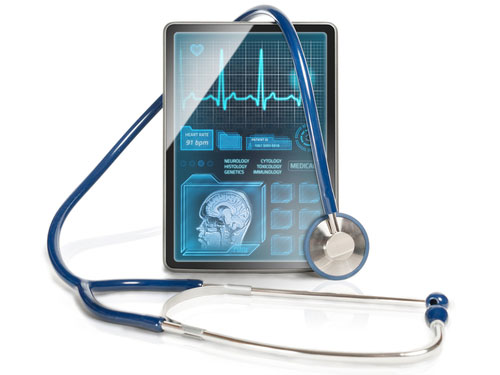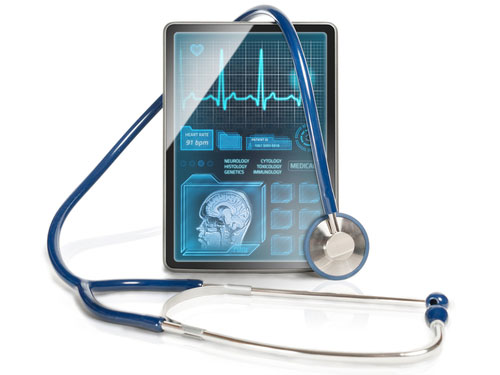 Doctors fear the wealth of health data from the internet and smartphones could be creating a new army of "worried well", a survey for the Astellas Innovation DebateTM shows.
Three hundred GPs were questioned for the Astellas Innovation Debate 2015, organised and funded by Astellas, which on Thursday 29th January brings together a panel of world-renowned experts to discuss the data revolution and its implications for our health1. Over eight in ten (82%)  said they had concerns that a mass of data and "home readings" will make people unnecessarily worried about their health, while 88% agreed it would lead to an increase in the "worried well" wanting appointments.
 
Seven out of ten (76%) GPs said they had noticed a marked increase in number of patients "self-diagnosing" from the internet over the past twelve months.  Two in ten (21%) said they had seen an increase in numbers of patients presenting at the surgery with data generated from health apps and smart devices.   Fifteen percent said they had seen an increase in numbers of patients coming to see them with results from privately paid-for genetic tests.
The findings reflect results from a survey of consumers, also carried out for the Astellas Innovation Debate, which shows that a third of Britons regularly 'self-diagnose' on the internet before booking a GP appointment, and 15% own a health app.2   
Three out of four GPs (76%) agreed that the digitised personal health data now available will overwhelm their present system. Eight out of ten (80%) said that, unless it was validated and from a reliable source, they would struggle to make sense of data or trust its accuracy.  However, 73% said they were always happy to discuss data that patients bring in if they have health concerns, real or otherwise.
Only one in four (26%) of the doctors surveyed agreed that the data would help them in identifying patients' undiagnosed health problems more quickly.
Professor Lionel Tarassenko is a Fellow of both the Royal Academy of Engineering and the Academy of Medical Sciences. He is the Head of Engineering at the University of Oxford, and a member of the panel for the Astellas Innovation Debate.  Commenting on the survey findings, he said:
"Digital health technology is rapidly changing the dynamic between patients and healthcare professionals.  With the rise of smartphones, more and more of us are carrying devices in our pockets that can generate huge amounts of data about our health in just seconds.  But our phones, no matter how smart, are never going to replace our doctors.   These survey findings confirm that we're always going to need someone who can help make sense of what we've read on the internet, or of what our health apps are telling us.  The ready availability of health data is a positive, but it also carries implications – including workload implications – for doctors, and for health services."
The Astellas Innovation Debate: i-Genes – What the DNA and Data Revolutions mean for our Health, will take place on Thursday 29th January 2015 at the Royal Institution of Great Britain. Organised and funded by Astellas, the Debate provides a collaborative platform where everyone can come together to discuss the role of innovation in solving the greatest challenges of our time.
George Freeman, MP, the Minister for Life Sciences, will give the keynote speech, outlining the Government's aim to develop, assess and adopt new drugs, devices and diagnostics as we move towards 21st century of personalised healthcare.
 
This year's Debate will be chaired by Jonathan Dimbleby. The panel of world-leading experts will include: American biologist Dr Leroy Hood, whose leadership led to automated DNA sequencing; human rights activist Baroness Helena Kennedy, QC; Professor Lionel Tarassenko, CBE, Head of Engineering, University of Oxford, and Professor Rolf A. Stahel, President of the European Society for Medical Oncology. They will discuss:
The possibilities these new genetic insights offer for our health
Whether we can afford the full range of medicines personalised healthcare would demand
The implications for health professionals – will a mass of data from new technologies create a new army of the worried well and swamp doctors?
With more of our health data digitised, how long before it falls into the wrong hands?
At what point does smart care become intrusive surveillance?    
Whether the effort put into these frontiers of medicine diverts resources from the real crises of modern healthcare – such as obesity, antibiotic resistance and neurodegenerative disease?
For further information, visit www.innovationdebate.com, or join the debate on Twitter (@Astellasinnov8   #iGenes)
References
Research now survey of 300 GPs.  Fieldwork was undertaken between 22 December 2014 and 5 January 2015
YouGov survey of 2,000 British Public.  Fieldwork was undertaken on 22 December 2014