Caroline Quentin announced as patron of Coeliac UK, supporting the charity's campaign to find the undiagnosed half a million
Actress and TV personality, Caroline Quentin has been announced as the new Patron of Coeliac UK, the national Charity for people with coeliac disease, and will support their campaign to improve diagnosis rates which is launched at the start of Coeliac Awareness Week on 11 May 2015.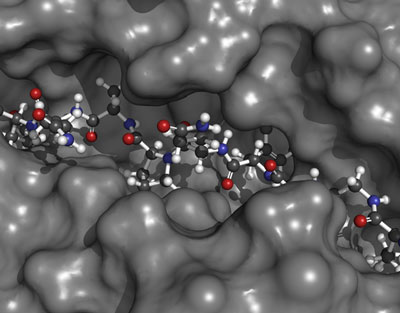 Coeliac disease is a serious autoimmune disease where the body's immune system damages the lining of the small bowel when gluten, a protein found in wheat, barley and rye is eaten. There is no cure and no medication; the only treatment is a strict gluten-free diet for life. Key symptoms caused by coeliac disease include; diarrhoea, stomach pain and cramping, mouth ulcers, fatigue, bloating, vomiting and unexplained anaemia.
Ms Quentin's involvement in Coeliac UK's diagnosis campaign comes at a time when she is close to completing her own diagnosis journey, after an initial positive blood test two years ago and more recently, a genetic test.
"I decided to immediately go on a gluten-free diet which made the world of difference to alleviating my symptoms. But I realise now I should have gone on to have a biopsy which is needed to confirm the diagnosis and show the level of damage in my gut," Ms Quentin said.
Finding out that she also possesses one of the genes that causes coeliac disease made Ms Quentin more determined to undertake the biopsy later this year. As both the blood tests and biopsies only work when patients continue eating gluten, Ms Quentin is planning, with medical support, to go back onto a diet containing gluten for six weeks which is essential for the biopsy.
"I know it will be tough to go back to eating gluten every day and many of my symptoms are likely to reappear, but I feel it's important to do this properly so doctors can give me the right help going forward. I also hope it will highlight to the many people who have symptoms how important it is to not change their diet until they have been fully diagnosed by a gastroenterologist," she said.
Coeliac UK to launch campaign during Coeliac Awareness Week
One in 100 people in the UK has coeliac disease, with the prevalence rising to one in ten for close family members. However, current statistics shows only 24% of those with the condition are diagnosed, leaving an estimated half a million people in the UK undiagnosed. Left untreated, coeliac disease can lead to osteoporosis and small bowel cancer. A confirmed medical diagnosis of coeliac disease enables people to receive care, monitoring and support for these potential conditions, as well as access to gluten-free food on prescription.
Ms Quentin said she was shocked when she found out how many people in the UK are living with undiagnosed coeliac disease, prompting her support for Coeliac UK's push to increase diagnosis rates.
"Coeliac UK's campaign to reach the half a million people still undiagnosed with coeliac disease really resonates with me because I struggled for years with constant stomach pains, vomiting and total exhaustion.  I'm delighted to become the Charity's Patron and to help those, like myself, who have been in the dark too long about the cause of their pain and discomfort," Ms Quentin said.
Coeliac UK will be launching the campaign during the Charity's Coeliac Awareness Week, from 11-17 May 2015. The campaign, which will run throughout 2015 and 2016, will highlight the most common symptoms of coeliac disease, and prompt people experiencing these symptoms to seek further information from a dedicated website established by the Charity. 
Sarah Sleet, Chief Executive of Coeliac UK said: "We are thrilled Caroline is supporting the Charity as our Patron and wish her well in her final leg of her diagnosis journey. Awareness of coeliac disease has increased greatly in recent years with the Charity's Helpline supporting hundreds of callers seeking a diagnosis and 1,200 new Members joining every month. Yet, we know there are around half a million people in the UK who are still undiagnosed, which is a shocking statistic. Not only are these people suffering unnecessarily they could also be storing up additional health problems for the future.
"Please check your symptoms through our online self-assessment tool, and if you think you may have coeliac disease, go to your doctor and ask for a blood test but don't stop eating gluten until you are tested," Ms Sleet said.
Visit www.isitcoeliacdisease.org.uk for information on the symptoms and risk factors associated with undiagnosed coeliac disease.
Related topics
Related organisations
Related diseases & conditions