Cobalt Light Systems launches new US company
Cobalt Light Systems, Ltd announces the formation of a US subsidiary company to support increasing demand for its novel pharmaceutical products…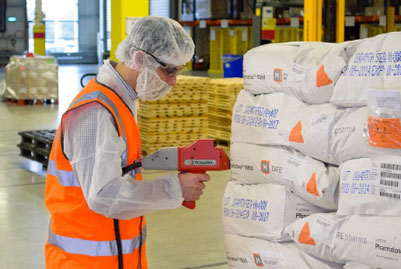 Cobalt Light Systems, Ltd announces the formation of a US subsidiary company to support increasing demand for its novel pharmaceutical products. The new Cobalt Light Systems, Inc. office, based in Reston, VA, opened in November 2014 and has appointed Dr Matthew Bloomfield, an experienced, long-standing Cobalt employee, to oversee operations.
Since forming in 2008, Cobalt has targeted the global pharma market from the UK. Due to increased demand, Cobalt has expanded operations outside the UK into North America, which is the world's single biggest market for analytical products. Dr Paul Loeffen, CEO and President of Cobalt, Inc. said, "The US is an enormous pharmaceutical market and an enthusiastic adopter of new technologies. This exciting new expansion allows us to better support our existing customers and to find new ones".
Cobalt's innovative range of pharmaceutical products uses patented variations of Raman spectroscopy to reduce costs, resource and time for pharmaceutical manufacturers in QC testing. The revolutionary RapID raw materials verification system uses SORS (Spatially Offset Raman Spectroscopy) technology, pioneered by Chief Scientific Officer Prof Pavel Matousek, to enable identity verification of the contents of unopened containers. This unique ability avoids the need for costly sampling booths, avoids exposing operators and the environment to potentially hazardous materials and preserves sterility. "With growing global regulatory pressure for 100% inspection in pharma, SORS makes the release of raw materials at the receiving bay a reality" said Pavel. Cobalt's first commercial product, the TRS100, recently gained regulatory acceptance as a batch release method for Content Uniformity (CU). Product Manager Dr Andrew Owen spoke of the surge in interest following the announcement – "Transmission Raman presents a practical and low-cost alternative to HPLC for CU testing. The last barrier to entry has been crossed with this approval from the MHRA, which should help secure the technology's position as a key QC tool".
The new office will manage sales, service and applications support for the US and Canada and manage distributors in Brazil and Latin America, part of an expanding global network. Relocating from the UK, Regional Sales Manager Dr Matthew Bloomfield said "this is a fantastic opportunity to build on the successes Cobalt has had in bringing new technology to the US market. With local Service staff we can provide enhanced support to our core customers at even greater value".
Cobalt Light Systems, Inc. was registered in Delaware and can be contacted at:
11951 Freedom Drive
Reston, VA 20190
USA
+1 703 251 4865
[email protected]
Further Information: