UCB secures multi-million pound funding boost from UK Government
Posted: 30 March 2015 | UCB
UCB has announced that its joint bid with five other UK-based organisations has been selected as a recipient of the Government's 2014 Advanced Manufacturing Supply Chain Initiative (AMSCI), which will result in a £6.2 million grant to support the development of novel biologic treatments.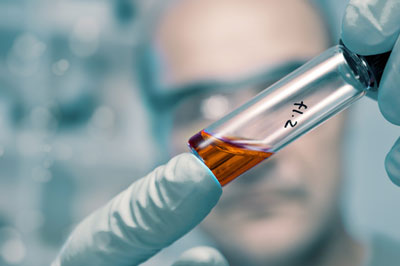 The winning project aims to tackle some of the most significant challenges in the discovery, development and supply of biologics, which are the fastest growing class of pharmaceutical products.
Funding supports UCB research into methods of increasing the efficiency, speed and quality of antibody discovery and manufacturing
The UK has played an important role in the emergence of biologic therapy, with the discovery of interferons at the National Institute of Medical Research (NIMR) and the development of monoclonal antibodies using a technology discovered at the Medical Research Council (MRC) laboratory of Molecular Biology.
Patients are expected to benefit substantially both from novel approaches to addressing disease and through the streamlining of the development process for biologics which has the potential to deliver greater efficiencies, lower costs and better quality of treatments.
UCB and Lonza Biologics are lead partners in the consortium, which will be managed by the Centre for Process Innovation. Crucially, the consortia also comprises three specialist biotech companies, Sphere Fluidics, Horizon Discovery and Alcyomics, who will contribute with their expertise in microfluidic single cell analysis, gene editing technology and pre-clinical safety analysis.
Ismail Kola, Executive Vice President and President UCB NewMedicines™, commented: "We are thrilled to receive backing for a project that has the potential to transform the way biologics are brought to market. The selection of our bid also shows that the UK Government recognises the value of investing in the manufacturing of medicines, with incentives such as the AMSCI scheme reinforcing the attractiveness of this country's life sciences environment. This is a step in the right direction of enabling UK patients to benefit from innovations in the pharmaceutical industry."
Dr Chris Dowle, Director of National Biologics Manufacturing Centre, Centre for Process Innovation, added: "The consortium of companies behind this project is well-equipped to streamline the development process of biologics. The increasing emphasis on stratified medicines means that supply chains that were initially designed to deliver a few traditional blockbusters in large quantities must be adapted to develop and manufacture a higher number of diverse therapies. Our goal is to find innovative ways to make this transition while also ensuring affordability."
In addition to the £6.2 million grant, the consortium will also leverage the in-kind contributions from each member to take the total investment to over £11 million.
For more information about UCB, please visit www.ucb.com.