Syndax and Merck to collaborate on immuno-oncology study evaluating entinostat in combination with Keytruda in lung cancer and melanoma
Syndax and Merck have entered into a clinical trial collaboration to evaluate the safety and efficacy of combining entinostat with Keytruda (pembrolizumab)…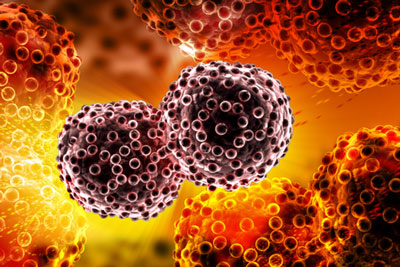 Syndax Pharmaceuticals and Merck have announced that they have entered into a clinical trial collaboration to evaluate the safety and efficacy of combining Syndax's entinostat, an investigational epigenetic therapy, with Merck's Keytruda® (pembrolizumab), the first anti-PD-1 therapy approved in the US.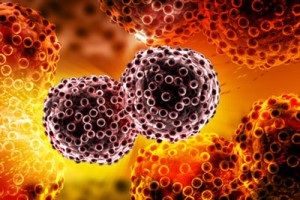 The Phase 1b/2 study will evaluate this novel combination regimen in patients with either advanced non-small cell lung cancer (NSCLC) or melanoma. The study is expected to begin enrolling patients in the second half of 2015.
Entinostat is an oral, highly selective histone deacetylase (HDAC) inhibitor granted Breakthrough Therapy Designation in combination with hormone therapy in advanced hormone receptor positive (HR+) breast cancer and currently in Phase 3 testing in this indication. Entinostat has been shown in preclinical models to reduce the number and function of host immune suppressor cells thereby enhancing the anti-tumour activity of immune checkpoint blockade.
Keytruda is a humanized monoclonal antibody that blocks the interaction between PD-1 (programmed death receptor-1) and its ligands, PD-L1 and PD-L2.
Entinostat / Keytruda combination may improve clinical outcomes for patients
"We are excited to be working with Merck on this collaboration to evaluate the potential of these two novel therapies to improve clinical outcomes for patients," said Arlene Morris, president and chief executive officer of Syndax. "We hope that entinostat in combination with Keytruda may build upon the enormous promise of immunotherapy in treating multiple forms of cancer."
"The broad base of clinical data involving our anti-PD-1 therapy, Keytruda, continues to provide a strong foundation for advancing the study of different novel combination regimens," said Dr. Eric Rubin, vice president and therapeutic area head, oncology early-stage development, Merck Research Laboratories. "Our collaboration with Syndax is an important example of this effort and our commitment to further the study of breakthrough science in the area of immuno-oncology to help people with cancer."
 The financial terms and additional details of the agreement between Syndax and Merck, through a subsidiary, were not disclosed. The agreement includes a provision where the parties may extend the collaboration to include a potential Phase 3 clinical trial. The planned Phase 1b/2 multicenter, open-label clinical trial will be conducted in two parts. The Phase 1b portion is designed to determine the safety and tolerability of entinostat in combination with Keytruda. The Phase 2 portion is designed to evaluate the efficacy of entinostat combined with Keytruda in patients with advanced NSCLC and melanoma.
For more information about Syndax, please visit www.syndax.com.
For more information about Merck, please visit www.merck.com.
Related organisations
Related diseases & conditions