Merck appoints Udit Batra to head combined life science business ahead of planned Sigma-Aldrich acquisition
Merck has announced that Udit Batra has been appointed to lead the combined life science business of Merck Millipore and Sigma-Aldrich…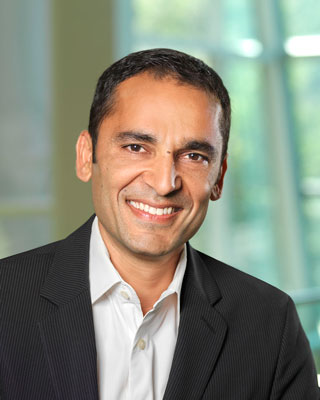 Merck has announced that Udit Batra, current CEO and President of Merck Millipore, has been appointed to lead the combined life science business of Merck Millipore and Sigma-Aldrich once the acquisition of Sigma-Aldrich has been successfully completed.
The planned $ 17 billion transaction remains subject to customary closing conditions and regulatory approvals, which the company expects to have completed in mid-2015. Until then, Merck Millipore and Sigma-Aldrich will continue to operate as separate companies with Udit Batra and Rakesh Sachdev, President and CEO of Sigma-Aldrich, running both organizations independently. Rakesh Sachdev will serve in an advisory capacity, as needed, to ensure a smooth transition.
"Today's appointment marks another important step in the acquisition of Sigma-Aldrich as it provides stable and strong leadership and continued customer focus during the crucial months of integration planning and beyond," said Karl-Ludwig Kley, Chairman of the Executive Board of Merck. "Udit is a proven leader who has demonstrated his ability to work successfully with his leadership team to guide large organizations, drive performance and deliver to our customers. I also want to express my gratitude to the Sigma-Aldrich employees for building the organization into a leading global life science tools company and to Rakesh, personally, for providing excellent leadership to the Sigma-Aldrich organization, both culturally and as demonstrated by the company's strong performance."
Merck's planned acquisition of Sigma-Aldrich is the largest in the Company's 350-year history
Merck, in September 2014, announced the planned acquisition of U.S. life science company Sigma-Aldrich as part of its "Fit for 2018" transformation and growth strategy aimed at building three strong platforms for sustainable, profitable growth. If approved, the acquisition will be the largest in Merck's almost 350-year history and marks an inflection point for both companies as it will deliver significant customer benefits, including a broader, complementary range of products and capabilities, greater investment in breakthrough innovations, enhanced customer service and a leading e-commerce and distribution platform in the $130 billion global life science industry.
Udit Batra joined Merck in 2011 to head the Group's Consumer Health business. Prior to that, Udit Batra worked at Novartis Vaccines and Diagnostics, where he was head of Global Public Health and Market Access. He served in a range of executive management positions at Novartis, including global Head of Corporate Strategy and Country President for the Pharma Business in Australia.
For more information about Merck, please visit www.merckgroup.com.